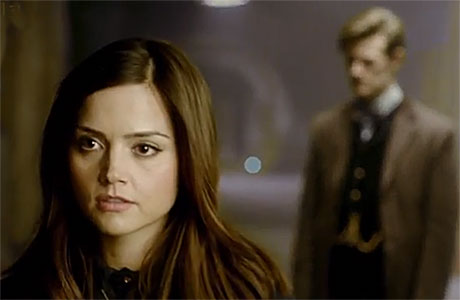 This came out over the weekend, amid all the excitement of the BAFTAs and Daleks on the red carpet, and it's worth making a fuss about, so consider this a suitably fuss-filled moment.
"He Said She Said" is a neat little summation of where Clara and the Doctor are at as we head into the Season Seven finale – "The Name Of The Doctor."
Of course, as you watch it, you'll realise that it's not strictly speaking a prequel, given that both characters have seen and done things on Trenzalore that affect what they're talking about here. It might be a prequel to us, and something of an appetite whetter too, but not for them.
What we need is a word like prequel that describes something that comes AFTER a thing. Is there a word like that?
Got it! POSTquel.
Read More
Filed Under: