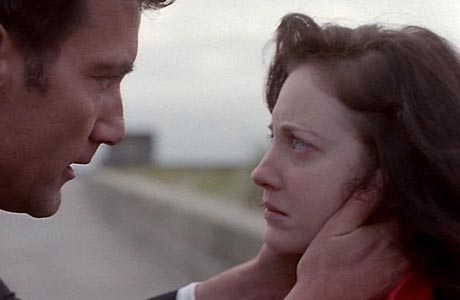 Ask U.S.-based Andrea Riseborough, who's rapidly becoming one of the most accomplished actresses of her generation, what's better about Britain and she responds that it's the country's socially diverse nature.
"Our society is so integrated in such a wonderful way," says the actress who grew up in England but who now lives in Idaho.


She adds:"That's not to say there aren't communities and people who aren't segregated in Britain but I certainly feel it's the most diverse place I've ever lived."
Not everyone might agree with her assessment but diversity is certainly something that Riseborough knows a lot about professionally. She's played everyone from Wallis Simpson to a young Margaret Thatcher to an IRA operative in her latest film Shadow Dancer which is out this weekend in the U.S.
Shadow Dancer is set in 1990's Belfast – and Riseborough portrays an intense single mother who very reluctantly becomes a mole spying on her two brothers at the pressing of a forceful MI5 agent played by Clive Owen.
She sees her character as inhabiting a very uncertain world. As Riseborough puts it she's "unable to trust family members, let alone friends, really having no friends, having a keen sense of self but not knowing what she wants or needs as a person."
Riseborough has a chameleon-like quality – she seems to become the person she's playing. Her Shadow Dancer character is totally convincing.
What does she do to create such seemingly authentic portrayals?
"I'm just very interested in people and I'm very interested in moving to the rhythm of somebody else's life," she says.
Getting accents right is one of her strengths: "Every single person's voice and being is so different that I think if you just enter into their world a little you hear what they're hearing. You can create somebody."
Andrea Riseborough has received excellent reviews for Shadow Dancer – some critics see her as being one of the film's biggest assets.
Is this on your watch list?
Read More
Filed Under: