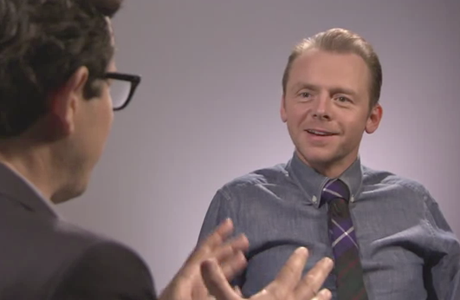 Simon Pegg (Star Trek Into Darkness) has taken a break from acting, to sit down and interview his Star Trek director J.J. Abrams on his next project, Star Wars Episode VII, reports SFX.
The men reminisce about being children of the 70s and the "seismic" event they both experienced, otherwise known as Star Wars. Abrams talks about seeing the movie poster before the film came out and saying the two words together, "Star" and "Wars" out loud. He thought to himself, "I've never seen these words together …"
Now, people are familiar with the title and know what it means but to Abrams it opened up a world of possibility and had a huge affect on his storytelling. Pegg, on the other hand, came out of the film with a poster rolled up, swinging it as a lightsaber. Both had their own takeaways.
You can watch the full interview courtesy of Sky Movies below:
What did you think of the interview?
Read More
Filed Under: