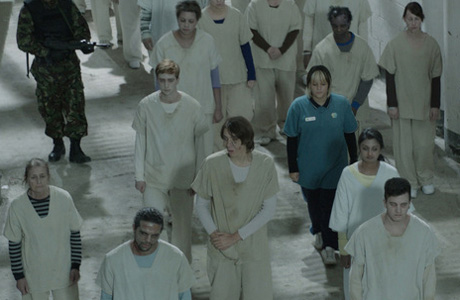 People can't seem to get enough of the undead and with that said, BBC3's In the Flesh has been renewed for a second season to begin filming later this year, reports Radio Times. The second season will consist of three new episodes.
Well, in this case, using the term "undead" is a bit of an overstatement because teenager Kieran Walker (Luke Newberry) is actually partially dead suffering from PDS (Partially Dead Syndrome). This isn't your typical zombie-meets-hatchet story with Walker, along with thousands of others who rose from the dead, going through rehabilitation with the plan to reenter society. Some see this is as a second chance but there's one tiny problem … Walker was kind of okay with being dead.
BBC America will be airing the first season beginning on Thursday, June 6 at 10PM/9C.
You can watch a sneak peek of an entire scene from Episode 1 where Walker sits down to group therapy to talk about what happened during his "untreated state":
Are you into the undead?
Read More
Filed Under: