With so many different regions, the United States offers great vacation opportunities, and summer is the perfect time to explore the country. When we brought together British expats on May 10 for our weekly #MindTheChat on Twitter (1 pm ET on Fridays), we asked them what's at the top of their list of U.S. travel destinations. From road trips to music festivals to beach getaways, we think we'll need more than the summer to see all of their great suggestions.
California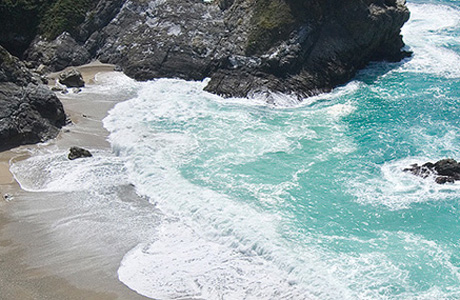 Looking for other adventures near Hollywood? Brits in LA say to head over to Ojai to see the lavender and oranges the fill the air. They suggest checking out the Ojai Valley Inn if you plan on staying the night. While near L.A., they say to stop by the King's Head in Santa Monica for a pint. About two hours east of L.A., head up into the mountains to see Big Bear Lake. It's a great place for hiking and has small festivals throughout the summer months.
They also suggest Big Sur to camp amongst the giant sequoias. Karen F's favorite spot is the River Inn and Brits in LA like the Julia Pfeiffer Burns State Park. If you travel about three hours north, you can visit San Francisco and Alcatraz. Rich Sexton advises to book your trips to the infamous prison in advance, though, since the boat rides to the island sell out quickly.
BBC Travel says to visit Napa Valley or Sonoma to tour some vineyards. If you're a NASCAR fan, Brits in LA and NASCAR say Sonoma is one of the best locations to catch a race in between wine tastings.
New York/New Jersey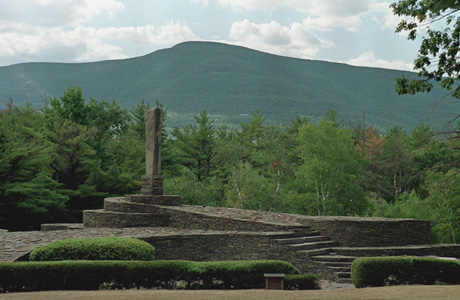 For a little bit of the city away from the city, BBC Travel suggests going to the Hudson Valley and the Catskills. The town of Hudson, specifically, provides culture and quirkiness away from the busy streets.
Big Apple Brits suggests heading to Sag Harbor for a break from the city. While still close enough to NYC, it has a small fishing town feel.
If you want to work on your tan, head to the Jersey Shore, Cape May or Seaside Heights in New Jersey according to Nick Astbury and NYC George. Big Apple Brits says Montauk offers a great getaway on Long Island while Rich Sexton suggests Ocean Beach on Fire Island, which provides some shopping and a busy night life.
Rich Sexton also says Niagara Falls along the New York/Canada border is great but note that the surrounding area has little to offer.
New England
Joyce Chamberlain says to check out New Hampshire's White Mountains National Forest, while Wild Duck Road suggests the Vermont shores of Lake Champlain. For those looking for a city feel, Penny Crook states that Boston is a great choice in the area.
Chicago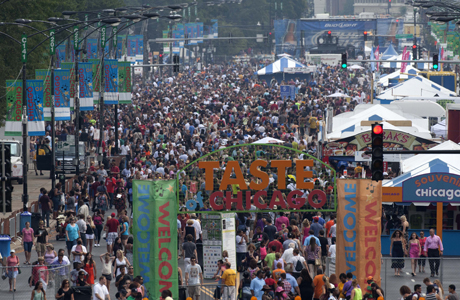 Both Rich Sexton and BBC Travel say the boat tours are a must in Chicago. Sexton likes the ones that focus on Chicago's architecture, and BBC Travel suggests Wendella Boats for tours on the Chicago River and Lake Michigan. For those looking for land adventures, Fiona Bloom says to check out Taste of Chicago.
The South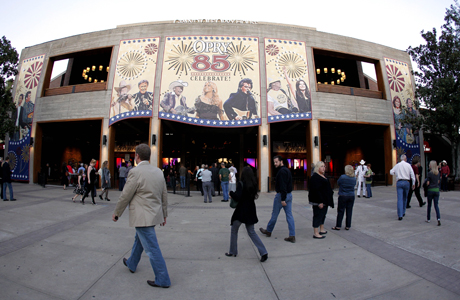 Rebecca Subbiah says Folley Beach in Charleston, SC is a must, while Rich Sexton says Charleston also offers great restaurants and interesting history with Fort Sumter.
If you are looking for music, Brits in LA say Nashville has a great music scene, and New Orleans offers zydeco. While in New Orleans, Toni Hargis says to check out the Swamp Tours.
NYC George says to head to Perdido Quay in Alabama for picnics, BBQ, fishing and a beautiful state park.
For a different southern experience, head to Asheville, NC. Benjamin Browett suggest you pack your Birkenstocks.
Texas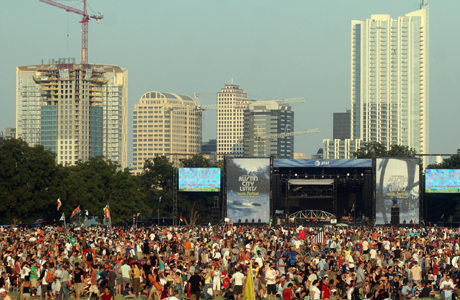 According to Brits in LA, Austin is the place to go in Texas for a great music scene. Craig Young says to check out their festival South by Southwest and Austin City Limits. For those who don't know, the city is dubbed the live music capital of the world.
San Antonio is another must-see according to Toni Hargis. So is the Sixth Floor Museum in Dallas. Rich Sexton says it's a great place to learn about the JFK assassination. Hargis mentions the Southfork Ranch nearby as a good stop. Houston also has many museums worth visiting.
 The Southwest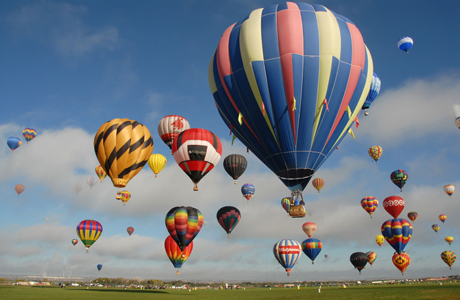 While in the Southwest, Mark Smith says to check out the New Mexico Balloon Fiesta in October. Brits in LA suggest making a stop in Santa Fe while in the state. Both Toni Hargis and Rich Sexton agree that the Grand Canyon is a great trip. A few hours away is Sedona, which Craig Young says is beautiful with the red rocks and spiritual energy.
The Northwest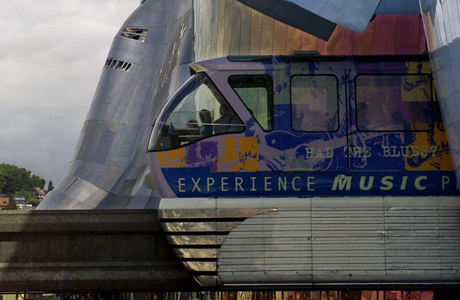 If you're missing Britain, head to Oregon. Brits in LA say that some parts remind them of home. While in the Northwest, Fiona Bloom says to head to Seattle to check out the EMP Museum for a look at music, sci-fi and pop culture.
Florida/Puerto Rico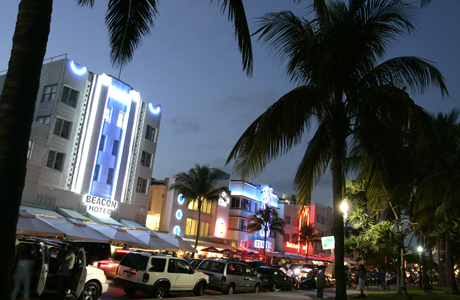 Miami Beach is a great place to visit for the art deco in the area according to Nick Astbury. It is also a great way to get to Puerto Rico, one of the U.S. territories. Toni Hargis and Rich Sexton say it's beautiful and a great place to play some golf.
Middle America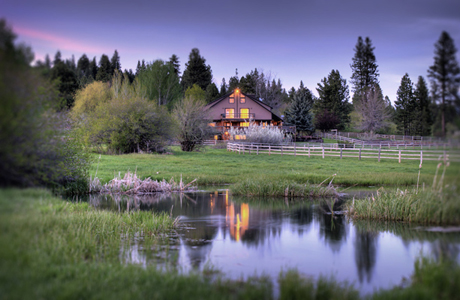 BBC Travel says Boise, ID is a great place to live in the states let alone visit. 7 Devils Lodge offers up an authentic western ranch experience in Idaho as well. Toni Hargis suggests Traverse City in upper Michigan as a great vacation spot.
The American Experience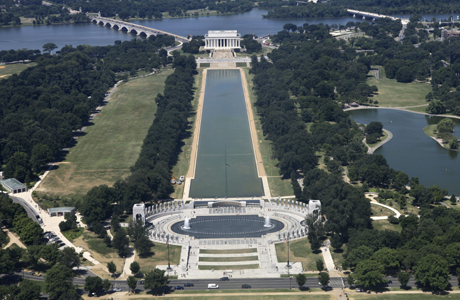 For a view of the colonial era and the American Revolution, Rob Pait says to head to Jamestown and Williamsburg. While near the nation's capital, Rich Sexton says to check out the National Mall, Lincoln Memorial, and the Air & Space Museum. Atlanta, GA also has a great Civil War exhibit that's worth checking out.
Road Trips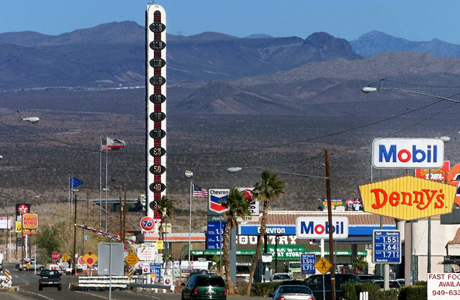 Brits in LA offers a couple different road trip options: the drive from LA to Portland, stopping in Monterey and San Francisco; a drive through San Diego, Laguna Beach, Los Angeles, Santa Barbara, Big Sur and San Francisco; the four-hour drive from LA to Las Vegas, making a stop in Baker to see the world's largest thermometer and in Primm. They also say Vegas is another great location to see a NASCAR race.
Festivals
Summer is the perfect time for festivals. Craig Young says they are just like Glastonbury minus the mud. He suggests that if you didn't make it to Coachella, which just happened in April, try Burning Man in the Nevada Desert. The MIA Festival in Philadelphia is another great choice according to Anna Titley.
Join us May 17 at 1 p.m. on Twitter for a #MindTheChat about health care and health terminology in America.
Read More
Filed Under: