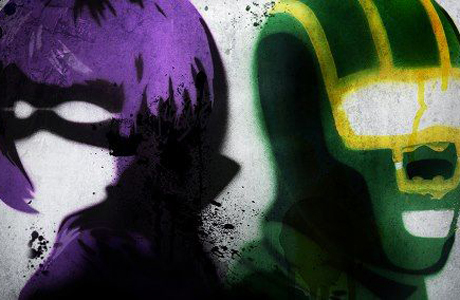 In the first installment of the self-made super hero flick, Hit Girl (Chloë Grace Moretz) advises Kick-Ass (Aaron Taylor-Johnson) to never reveal his identity. Maybe that was the thought process with the graffiti treatment going on in this banner. It has a sort of camouflaging effect. Kick-Ass 2 hits theaters on August 16, 2013.
Click on the below image to enlarge:
What are you looking forward to in the sequel? 
Read More
Filed Under: