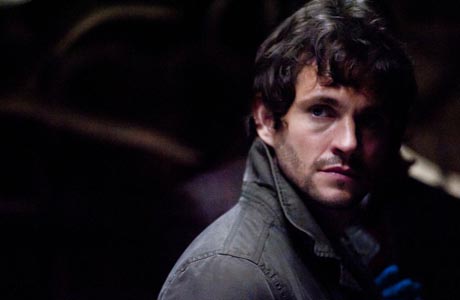 Are you gagging for more Hannibal? Well, you're in luck, NBC will be dishing out another season of the cannibalistic crime thriller on Thursday nights at 10/9c, reports Deadline.com.
The prequel to Silence of the Lambs is based on characters found in Thomas Harris' novel Red Dragon. The show follows psychiatrist-turned-serial killer Dr. Hannibal Lecter (Mads Mikkelsen) who helps criminal profiler Will Graham (Hugh Dancy) investigate gruesome cases, tracking down twisted killers.
Not everyone can stomach the graphic material – organs being ripped out of victims' bodies – with NBC affiliate KSL TV in Salt Lake City, Utah, dropped the series entirely due to viewer complaints.
The show also stars Laurence Fishburne, Eddie Izzard and Gillian Anderson. The second season will consist of 13 episodes.
You can watch full episodes at NBC.com. In the meantime, here's the trailer below:
Are you a fan of Hannibal?
Read More
Filed Under: