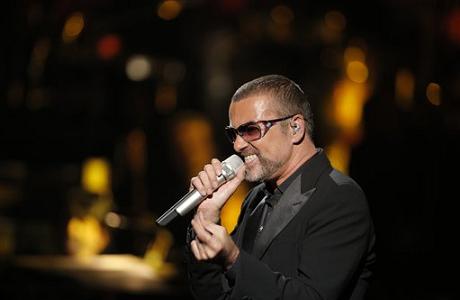 George Michael, singer of hit songs, and former leader of the '80s pop duo Wham!, has been leading an interesting life in the past few years, and despite a series of events that looks fairly disastrous on paper, has managed to shake off misfortune to an almost superhuman degree.
There have been tales of drug busts and car crashes, stories  of marijuana use that make full use of adjectives like billowing and dense, and a very close shave with pneumonia last year. And now, in an apparently unrelated incident, he's fallen out of a speeding car on a busy motorway, while travelling at 70 miles an hour. And lived to tell the tale. 

The incident happened on Sunday, as George was travelling north on the M1 out of London. It's not clear what really happened, but the tale told by his friends is that, while trying to ensure his door was properly closed, he managed to fall out of the car, and landed on the tarmac in the middle of the third lane. Rolling down the fast lane, he suffered cuts to his face, his shoes were ripped off, and his clothes were badly torn.
His two companions screeched to a halt and, dodging cars, ran to help, trying to direct traffic around him and prevent further injury.
The Sun has a witness, Katherine Fox, who said: "I saw blood everywhere and a man on the ground. I thought someone had run across the road and been hit.
"There was a nasty cut on his forehead and the back of his head. There was blood all down his face and on his teeth. He was breathing and conscious but in shock."
"George didn't say anything, he just seemed in shock. He was sitting down against a car and in the arms of his friend. The guy holding him was quite scared. He kept saying to George, 'Are you all right mate?'
"I think George was lucky he didn't die. If he'd landed in the second lane he would have been hit by a car without a doubt. He was in the middle of the M1. I could have run him over."
George was eventually airlifted to hospital, where he was treated for superficial cuts and bruises, and was later discharged.
I know, I can't quite believe it either.
Read More
Filed Under: