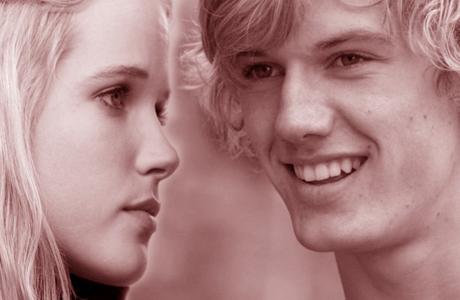 The 1981 teen romance, Endless Love, is getting a makeover starring English actors Alex Pettyfer (I Am Number Four) and Gabriella Wilde (The Three Musketeers, Doctor Who's The Vampire of Venice).
The original film starred Brooke Shields (The Blue Lagoon) and Martin Hewitt (General Hospital) who play Chicago suburban teenagers in an extremely committed and passionate relationship. Shield's character, Jade, has bohemian parents who don't mind the two of them shacking up at their house. But, the playing around takes a toll on Jade's grades. Her parents ask her boyfriend, David, just to let things cool off until the end of the school year which is in 30 days. 30 days! But, you know young love … 30 days seems like a prison sentence.
Rather than just hanging out with the guys or picking up a hobby, David comes up with the brilliant idea to set her house on fire, but just a little bit, and then come back and save the day and be the hero. His plan fails miserably, and, oh, he burn the house down by mistake (oops). Here's a peek at the trailer of the original:
It's not known if the remake will follow the same plot but you get the gist of it, it's an "endless" series of unlucky events testing the couple's young love. We expect there will be a lot of running around, hand holding, long gazes, meddling parents, scheming plans, more embraces, useless friends, pining for each other … lots of pining.
Do you have love on the brain now? If so, maybe take a long gaze out the window while mulling it over with this lovey dovey ballad, "Endless Love", playing in the background. It's like having your own personal soundtrack:
The film is scheduled to come out in time for Valentine's Day, February 14, 2014.
What do you think of the plot? Where should it take place — UK or U.S.? 
Read More
Filed Under: