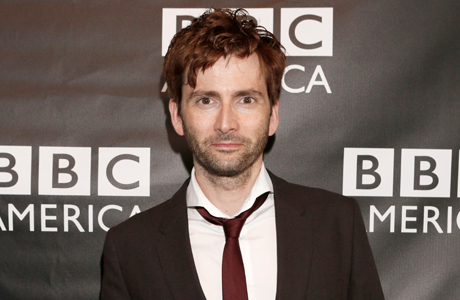 Congratulations are in order for David Tennant, who is now an Emmy nominee!
The actor, set to return to his role as Tenth Doctor in the upcoming Doctor Who 50th anniversary special, received his first-ever Emmy nod today (May 1) when the 2013 Daytime Emmy nominations were announced, and it's for a part for which he never had to show his face. Tennant is up for Outstanding Performer in an Animated Program for voicing the character of Huyang on Cartoon Network's Star Wars: The Clone Wars.
Clone Wars supervising director Dave Filoni, a budding Whovian, recruited Tennant to do a guest spot in the episode "A Test of Strength," telling IGN.com: "As a fan that has the privilege of playing in the Star Wars galaxy, I am always on the lookout for others who appreciate, and would enjoy, an opportunity to go on an adventure in George's galaxy far, far away. When I heard the Doctor himself, David Tennant, was a fan of Star Wars I knew I had to find a way to get in contact with him to see if he would perform on The Clone Wars. The result was Huyang, an ancient droid in the service of the Jedi Order, whose sole task in life has been overseeing the construction of lightsabers. I thought David was perfect for the part and he did not disappoint. He delivered a performance which impressed even the Master himself, George Lucas."
And apparently, the Television Academy. Here's a bit from his episode:
The Daytime Entertainment Awards will be handed out on June 16 at the Beverly Hilton Hotel.
Read More
Filed Under: