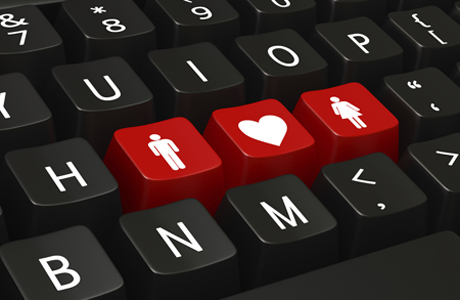 When I arrived as a Brit to New York, I had a boyfriend back home at the time, so navigating the NYC dating scene wasn't one of those things that appeared on my list of questions to fellow transplants. However, when it became a matter that I needed to tackle, I quickly realized that dating in NYC was a whole other ball game.
Unlike London where guys do not make a habit of chatting you up at a bar (they're a little shy), American boys are very confident in this arena. Here, it's common for me to be asked if I would like a drink or for my phone number in a bar; sometimes my friends and I joke around to see who will amass the largest collection in that evening. Meeting potential dates in bars always makes for an entertaining night; however it's also not the most efficient way of meeting a potential suitor. For instance, I've still got a long way to go before I initiate a conversation with a guy I fancy.
Secondly, alcohol can affect perception of reality on both parts, which is why I thought I would take up the highly suggested route of online dating. Coming from the U.K. where the subject is still very taboo, I was told by a British male friend of mine to "just get over it and get on it." It wasn't too difficult to decide on which to site to register. I figured if my good-looking friend had tried out OkCupid then that's enough for me. Plus, it's free.
I was excited but also nervous about dating online. Are the people normal? Will somebody stop me on the street because they recognize me from my online profile? What do I talk to somebody about when I go on a date — what if they have no chat, what if I have no chat? I thought I'd share some wisdom after my first online dating experience.
Put some effort into your profile
I didn't actually write mine, a friend did after we thought we would have some afternoon giggles. You could say that I wasn't really getting the right type of attention. My answers were too short and irreverent, so the guys that were sending me messages were clearly not looking for something serious. So if you're actually looking for love, make sure you don't sound like a tool.
Pay for the upgrade in service
There are a few free dating websites out there, while I was only a member of one, it's definitely worth paying the extra few dollars to have VIP access. Why? So you can see who is rating you highly and scan people's profiles anonymously. The latter proves to be invaluable at avoiding unwanted attention.
Limit the number of people who know you are on a dating website
Being asked whether you have a date that night because you decided to wear your hair differently can feel as if you're the object of everybody's entertainment and that they're living the good old days vicariously through you. I've chosen to be selective with whom I tell about my upcoming dates to avoid being the topic of office banter. I do make a point to tell at least one friend; after all, I am meeting with a complete stranger!
If there is no "chemistry" after the first date, nip it in the bud
Time is too precious in this city. Don't waste your time going on another date if you know deep down you're not feeling it. Your time is better spent trying to meet potential suitors in offline interactions. The first date that I went on with American Boy #1 was made slightly awkward after I was asked if he could kiss me. I hadn't figured if I liked him or not, and secondly you don't ask anybody if you can kiss them — you just do it. This boy lacked "swag," I thought to myself. There wasn't an immediate spark with American Boy #1, but I thought I would give it another try and went on a couple more dates with him after that. My feelings didn't grow; now I've learned to trust my gut and not pursue something that will inevitably end soon.
I'm still not 100% convinced of the benefits of online dating; people argue that it allows you to weed out the unsuitable types, however, for me I find I become more fixated on somebody's looks than I would normally be offline. This means I'm potentially missing out on some great guys that I could eventually grow to like because they don't look as good on paper. I certainly would not have dated my exes if I'd just judged their suitability from an online profile.
SEE ALSO: How to date in America
Have you tried online dating? Tell us about it!
Read More
Filed Under: