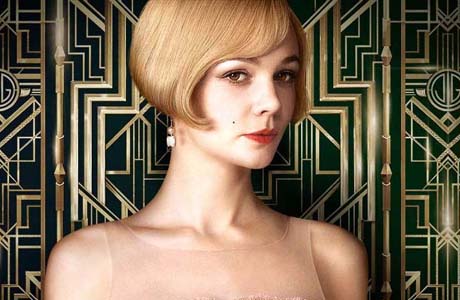 The Cannes do spirit is soon upon us. In less than two weeks, everyone who is anyone in the film world will be chomping on croissants while sauntering down the Croisette in Cannes. Begnning May 15, the beachside town on the French Riviera will be home to the 66th Cannes Film Festival. (The 12-day movie orgy runs through May 26.)
Plenty of Brits will be making the scene at the festival and some will even be seen in super-sized versions on screens at the Palais and other festival venues. But–and it's a big but this year–there are no British films among the 20 movies that will be competing in the Official Selection category for the festival's top prize, the Golden Palm.
British stars, however, will shine brightly. Carey Mulligan plays spoiled Daisy Buchanan in the festival's opening night movie, The Great Gatsby, directed by Aussie Baz Luhrmann. The 3-D version of the F. Scott Fitzgerald classic will screen out of competition.
Mulligan will also star in Inside Llewyn Davis, an Official Selection film. Directed by brothers Ethan and Joel Coen, the comic drama is about a Bob Dylan-like, early 1960s folk singer (played by Oscar Isaac).
Other U.K. stars who'll twinkle in Official Selection films:
Kristin Scott Thomas costars with Ryan Gosling in Only God Forgives, a crime drama set in Bangkok. She portrays his revenge-minded mother.
Charlotte Rampling reunites with French director François Ozun, for whom she starred in Under the Sand and Swimming Pool, in Jeune et Jolie (Young and Beautiful), a portrait of a 17-year old girl.
Tom Hiddleston, Tilda Swinton and John Hurt sink their teeth into Only Lovers Left Alive, a romantic drama about ageless vampires from director Jim Jarmusch.
Two U.K. films, The Selfish Giant by director Clio Bernard (The Arbor) and For Those in Peril by first-time director Paul Wright, will screen in a couple of the festival's sidebar categories.
The former stars Downton Abbey's Siobhan Finneran and Shameless' Sean Gilder while the later features Game of Thrones' Kate Dickie. And Emma Watson, her Harry Potter days but a memory, stars in another sidebar film, The Bling Ring. Directed by Sofia Coppola, Bling follows celeb-obsessed teens in Los Angeles who rob the homes of their idols.
And sitting in the audience at Cannes will be Scottish-born writer-director Lynne Ramsey (We Need to Talk About Kevin). She's serving as one of the nine members of the jury that awards Golden Palm and other prizes. Director Steven Spielberg will head up the jury while Australian actress Nicole Kidman will be a member.
Which film showing at Cannes are you eager to see?
Read More
Filed Under: