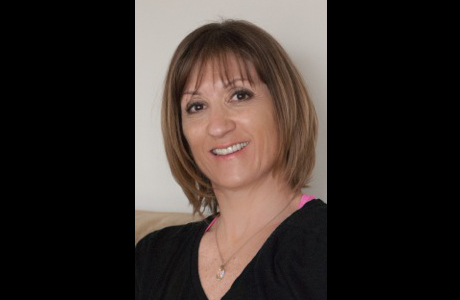 Starting this month, Mind the Gap, in association with Virgin Atlantic, will be highlighting British expats in the U.S. who are making notable contributions to their communities. Would you or someone you know make a fine British Expat of the Month? Submit your nomination in the form at the bottom of the piece.
Brits can be found all over the U.S., with many of them congregating in the bigger places like Los Angeles, Chicago, and, top of the heap, in New York. Manhattan is the glitzy home for plenty of expats, but there is also a surprisingly large expat community in Rye, a city in Westchester County in upstate New York.
The city may only have a population of 16,000 or so, but our British Expat of the Month Jo Bryan is one of their happy residents, having arrived here with her young family nearly eight years ago from Tunbridge Wells in Kent, after her husband Mike was transferred to the U.S. by Bank of America.
But why Rye? "When we came out to look for a rental property, I fell in love with Rye as soon as we arrived," she told us. "Living close to the coastline and the amazing feeling of community made me feel very comfortable. It has 'proper' seasons with fresh clean air, blue skies and an amazing amount of sunshine throughout the year, and really, apart from the early day challenges of form filling and registering for schools, doctor, dentist, TV, phone, etc., I can't remember anything negative to say about living here."
Before she had children, Jo worked for several American banks in London. When her son was born 12 years ago, she got her first digital camera "and realized I could take hundreds of photos and edit them myself." Over the past few years she's been expanding this into a business. (Check out some of Bryan's New York photography at her official website.)
Soon after her arrival she became involved with an expat group based in and around Rye, "I was introduced to them by a neighbor — another U.K. expat! — and took over running the group in 2007, when we had just 35 families on our membership list. We now have 153 families, mainly from the U.K., but also covering most of Europe, Australia, New Zealand and South Africa."
Bryan notes that most families spend two to three years living in the area, though many go on to purchase a house, apply for citizenship and make the U.S. their home. The membership is an active one too, getting together every month for coffee, and holding an alternate Girls Night In/Out at a restaurant or member's house. There is also a coffee and craft fair, a Christmas party and the end of year party, and a period in which they also fund a Christmas brunch for local seniors at the Carver Center in Port Chester, where they donate the food, cook and serve the meals, and provide gifts for all.
As the group's membership grew, a database of information began to grow alongside it, and in 2009 Bryan decided to collate all the information into a book she called Tried & Tested. The valuable tidbits on the pages included "everything from where to buy home comforts or find a gardener, to rules on snow clearance and garbage collection and a whole section on American terminology!"
As useful as this guide book was, it quickly needed updating and was costly to produce, so the Internet came to the rescue: "I came up with the idea of a website as a central location, so I taught myself web design and built RyeExpats.com and launched it in September 2010."
It was an immediate success and can provide answers to the top queries that new arrivals always have. "'Where can I get decent bread?' has to be the number one question," she says. "Other common ones are how to apply for a driver's license, registering for doctors, dentists, etc., how to find electricians, plumbers, general handymen and finding out the American word for something (who'd know that Pollyfilla is called Spackling here, and what on earth is a "chicken tender?") How to get a credit card/credit score — that is also often at the top of list of concerns."
The website isn't designed to keep people in touch with the U.K. so much, it's more of a guide about how to settle in the U.S. (specifically Rye and surrounding areas of course). Bryan does admit there is one thing her neighborhood lacks: "Unfortunately there aren't any real pubs here, although I'm sure it would be hugely popular if someone wanted to open one! There are lots of bars, but there's nothing like the real British pub."
Like all expats she also misses the "English sense of humor and decent television programs – though now we have BBC AMERICA and others," and she and her husband faced something common to many new families when they arrived: "Our daughter and son were 7 and 5 years old respectively, and the biggest challenge was getting them into the right grade at school, as they both started school aged four in the U.K."
Luckily, Jo found Rye to be blessed with "an excellent education system and schools within walking distance," and though it is one of the most expensive cities in which to buy a home, living so close to New York has its own special advantages as well: "The commute into the city is easy, and there really is nowhere like New York City! I visited many years ago and found it quite intimidating and dirty, however post-9/11 the city has been cleaned up and feels very different. In fact, I let my now-teenage daughter go a concert on her own with friends for the first time last weekend, and I'm not so sure I would have let her do that in London."
As for the future, the website is going to be an ongoing project, with expanded sections on financial advice, real estate and rental: "The great thing about the information on the site is that everything has been recommended by members of the group, so it's not just a kind of Yellow Pages directory. If we receive any complaints about companies on the site I can approach them and, if necessary, remove their details. So far I've only had to do that once!"
Finally, aside from Mind The Gap's blog posts and of course www.ryeexpats.com, what are her own top three tips for new Brits in the U.S. — or thinking of coming to U.S.?
1. Register early for childcare (nursery/pre-school places) and check which injections (shots!) the children will need before they can attend school here.
2. Remember your electrical appliances will not work here (you can use transformers, but that's not always recommended).
3. Join an expat group: you'll soon find any worries or concerns fading away!
Read More
Filed Under: