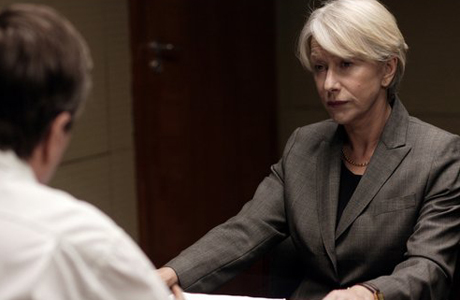 Sherlock is currently filming season three and we'll soon find out what happened in the season two cliffhanger. But, not soon enough! What to do until then? Here are five British detective dramas to tide you over:
1. Prime Suspect
Helen Mirren portrays the po-faced homicide detective Jane Tennison who combats criminals on the street as well as her own inner struggles. It doesn't help that some of her male counterparts are sexist and she finds herself battling them as well. The show aired in the UK for 15 years.
2. Midsomer Murders
This long-running British detective drama has been on air since 1997. Netflix offers seasons 1-13. The earlier series centers on Detective Chief Inspector Tom Barnaby (John Nettles) solving cases in the fictional county of Midsomer. The current series focuses on on his younger cousin, DCI John Barnaby (Neil Dudgeon).
3. Taggart
The Scottish program revolves around a group of detectives in the Glasgow area investigating gruesome murders against a gloomy backdrop. The show began in 1983 and was on air for 28 seasons thru 2011. Netflix offers the more recent episodes, with seasons 19-22 available.
4. Inspector Lewis
A spin-off from the detective series Inspector Morse, Morse's sergeant Robert Lewis (Kevin Whately) has been promoted to Detective Inspector and is assisted by DJ James Hathaway (Laurence Fox). The duo tackle cases in the seemingly peaceful academic town of Oxford, England.

Inspector Lewis on Hulu. Available at Amazon.com.
5. Wire in the Blood
Dr. Tony Hill (Robson Green), a psychologist, partners up with the local police department's Major Incident Team to help them understand the psyche of serial killers and break down seemingly unsolvable crimes. The show was on air in the UK from 2002-2008.
What's on your watch list?
Read More
Filed Under: