The nation's capital embraces all different cultures, including British influences. Here are 10 British Things About Washington, D.C.:
1. WETA Television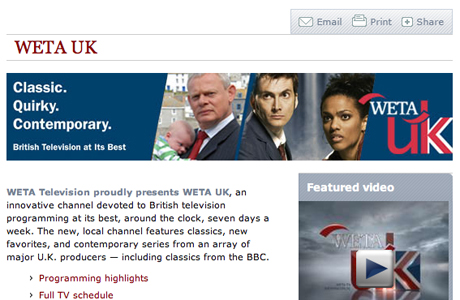 D.C. has its very own local channel dedicated to British programming. These guys are hardcore boasting British programming, "around the clock", seven days a week. The shows are oldies but goodies featuring the likes of Last of the Summer Wine, Good Neighbors, Outnumbered, Coupling. This is what we call Brit Binge Watching. And, we like it. You can check out the schedule, here.
2. The Queen Vic British Pub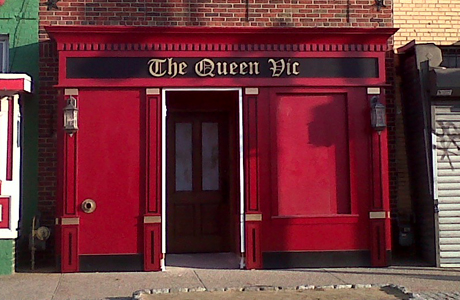 If you ask a Brit living in D.C. what's their "local" they will most likely point you in the direction of The Queen Vic, located at 1206 H Street NE, DC 20002. According to its website, "named after the infamous Victorian public house from Britain's popular soap opera Eastenders, we aim to give all our guests a true feel for what a British Pub means to us." They not only offer British fare but most of Britain's favorite ales, stouts, ciders, bitters and lagers on tap. It doesn't stop there, the pub has a "tuck shop" to pick up British groceries to take home in a doggy bag.
3. Folger Shakespeare Library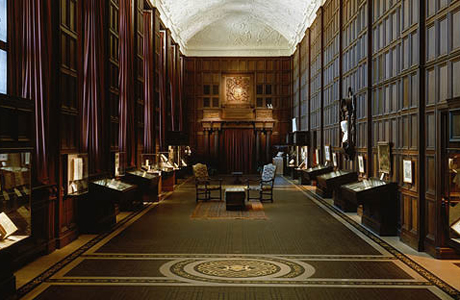 You can get your smart on at the Folger Shakespeare Library, located on Capitol Hill in D.C. The library is home to the world's largest collection of Shakespeare materials and to major collections of other rare Renaissance books, manuscripts, and works of art. Some access is limited due to the rarity and fragility of the materials but the collection is meant to be used. The general public can gain access through free, curated exhibitions, a variety of print publications, many parts of this website, and a accessible Digital Image Collection.
4. Britishink Tattoos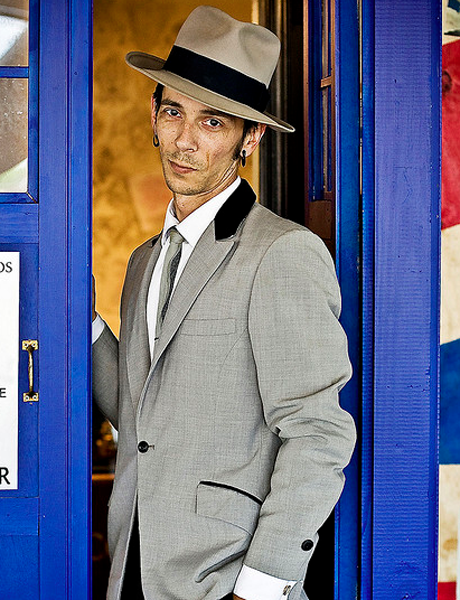 Norwich native Paul Roe, tattoo artist and owner of Britishink, has been in the ink business for more than 15 years. His studio is appointment only, where he offers unique, one-of-a-kind tattoos. One-of-a-kind meaning, if you get a tattoo, they won't give it to anyone else. It is yours alone. Fo' real. One of his bragging rights is having a Tardis in his studio. We spoke with him on the phone and he said, "People seek me out for Doctor Who tattoos." He's the guy to go to! Located at: 508 H St NE, Washington, DC 20002
5. The British Pantry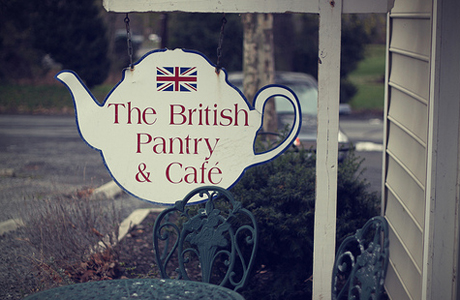 The British Pantry is slightly outside of D.C., located at 41153 John Mosby Highway, Lenah Village, Aldie, VA 20105, but it is the most unique and traditional of the British grocery offerings. In addition to the fun treats available — frozen yorkshire puddings (to take home), black and white pudding, and fresh scones to sit down with — it serves a mean afternoon tea. It's worth the 45-minute drive! It's best to make reservations in advance.
6. D.C. British Expat UK Interest Group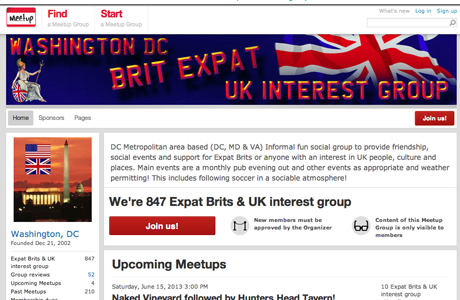 Is there a British welcome group in every major city? It seems like it! D.C. has a British meetup group offering events for British expats and Anglophiles alike. The next event is on Saturday, June 15: Naked Vineyard Followed by Hunters Head Tavern. The thing is, you have to be a member to get the details. There are 847 members at the moment … are you going to be 848?
7. Glynn Jones Salon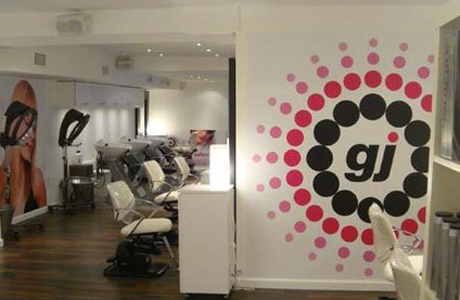 Manchester native, Glynn Jones, brings his punk-infused British styles to buttoned-up D.C. His salon, located at 1635 R St NW, pushes boundaries, offering "a little Brit different" from the rest of the crowd. He and his staff have an edgy style. He told On Top magazine, "We try to bring some British influence to the district."

8. MG Car Club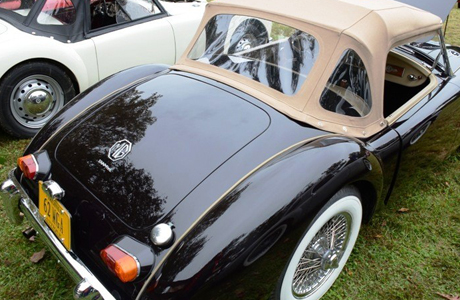 MG, Morris Garages, is a slick, breed of car. The club is a way for MG owners to get together to talk shop, attend hands-on tech sessions, and take their car out for a spin at events like The Original British Car Day, on June 2, in nearby Adamstown, MD. The website describes relationship between the car and its driver, "The MG has earned a reputation for being honest, straightforward, and forgiving, and the same is often said about MG owners."
9. National Capital Squash

Right, everyone loves watching British sports on the telly. But, what about getting out there and joining in? D.C. offers clinics and classes for children and adults to learn how to play the stringed racquet game of squash.
10. Charles Tyrwhitt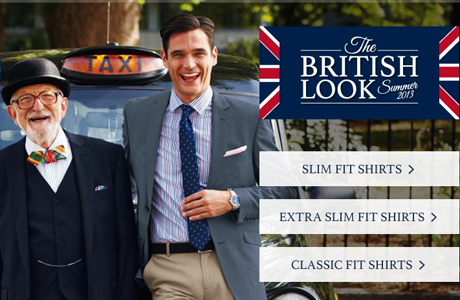 Swish, swoo. If you want to get that clean-cut, dapper British look then Charles Tyrwhitt (pronounced "Tirrit") is the place to go. The store, located at 1000 Connecticut Avenue, specializes in menswear — tailored shirts, ties, suits, shoes, outerwear, accessories — but there's a section for us birds as well. Really, it's a win-win for the ladies, if your guy is dressing sharper than usual … who's complaining. The flagship store is located on Jermyn Street in London.
Do you have any add-ons? 
Read More
Filed Under: