Check out all the fun British stuff going on in Denver, CO:
1. British Empire Cats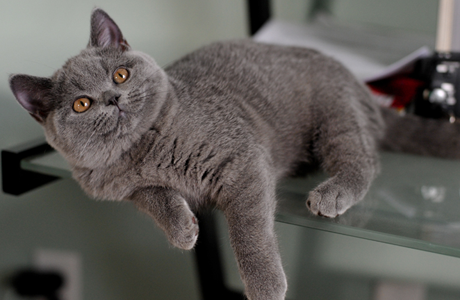 The British shorthair cat has been the most popular breed of cat registered by the UK's Governing Council of the Cat Fancy (GCCF) since 2001. This small, full-of-love, British Empire Cattery breeds British shorthair kittens with just one litter a year. The focus is on breeding beautiful solid blue, lilac and bi-color pedigrees. If you'd like to adopt a kitten or cat, you can go, here. 
2. Rockie Mountain Blues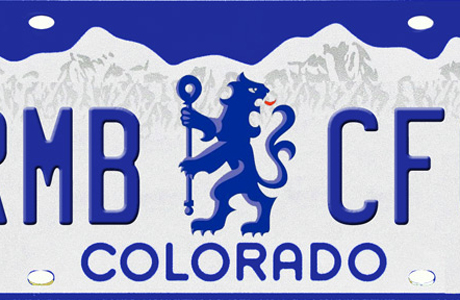 The Rockie Mountain Blues is a group made up of Chelsea Football club supporters. It is one of eleven clubs in the U.S. that are sanctioned by Chelsea F.C. and are the only officially recognized supporter's group in the region. You can follow the group and its activities on Twitter, here.
3. GB Fish and Chips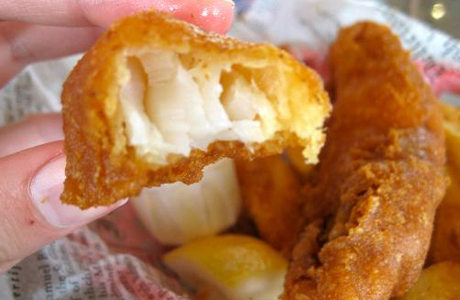 Get Battered Fish & Chips, with two Denver locations, prides itself on cooking and serving the best fish & chips around, while introducing other English specialties such as Bangers & Mash, Pork Pies, Shepherd's Pies, Pasties, and more.
4. Denver Polo Classic


The first recorded polo game in England was played in 1869 and was called Hockey on Horseback, according to The Museum of Polo Hall and Fame. Polo made its way to the U.S. around 1876. The Denver Polo Classic takes place during June 28-30 at the Polo Reserve Development in Littleton, CO, which is 23 minutes from Denver.
5. Streets of London Pub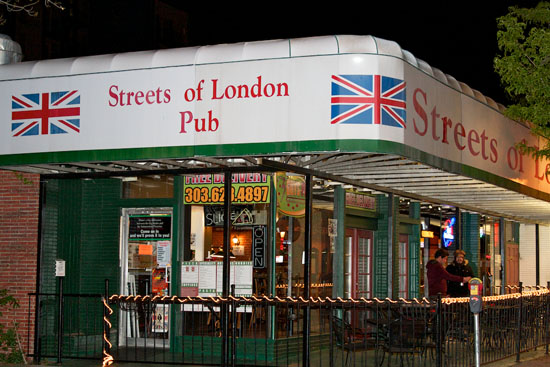 This watering hole is a hot mix of a British pub/dive bar with fun little warning notices like, "If you're drinking to forget … please pay before hand." The British decor is eye catching with the entrance doors resembling British phone booths, a juke box decked out with the Union Jack flag, and actual British expat regulars.
6. Sense & Sensibility the Musical

Jane Austen's Sense and Sensibility gets a music make over at the Denver Center of Performing Arts located at 1101 13th St., Denver, 80204. You can purchase tickets, here.
7. Brown Palace Hotel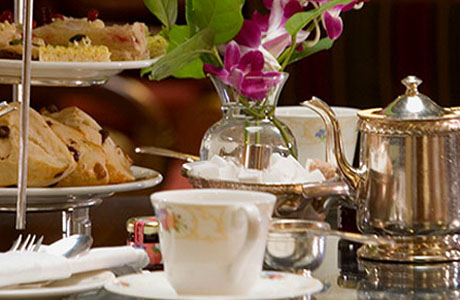 This swanky hotel, located at 321 17th Street, Denver, Colorado 80202, offers a traditional tea time accompanied by scones, tea pastries and tea sandwiches made every day by the hotel culinary staff. Devonshire cream is shipped directly from England.
8. Colorado Shakespeare Festival

The Colorado Shakespeare Festival is a professional theatre company in association with the University of Colorado Boulder. Performances like A Midsummer's Night Dream, Macbeth, and Richard II will take place throughout the summer at varying theaters in the area. You can check the schedule, here.
9. Colorado Scottish Festival

The 50th Annual Colorado Scottish Festival, which takes place August 10-11, will be celebrating with traditional games, food and music about 35 minutes outside of Denver in Highlands Ranch, CO.
10. Denver Comic Con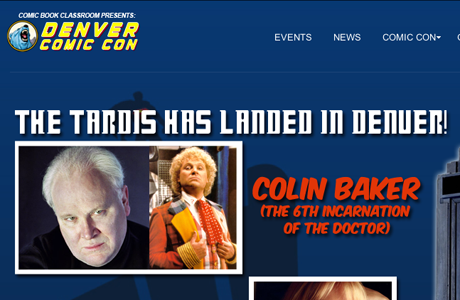 The Denver Comic Con takes place from May 31 – June 2 at the Colorado Convention Center at 700 14th St, Denver, CO 80202. Colin Baker, the Sixth Doctor, will be at the show as part of the convention's celebration of the 50th Anniversary of the BBC's Doctor Who television series.
Do you have any additions?
Read More
Filed Under: