So far we've covered British goings-ons in NYC and LA. Atlanta, GA is all sorts of Britished up! Check out 10 British Things About Atlanta:
1. Great Jubilee Family Festival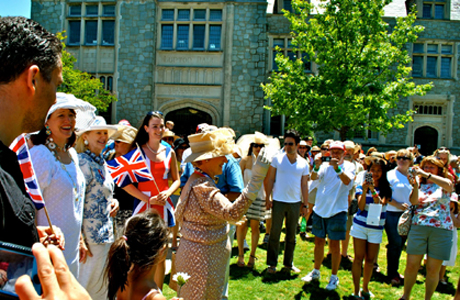 The festival takes place on Saturday, May 25, 2013 from 11:00am-4:30pm. There's a number of Britcentric activities like The Jubilee Cup where family members representing teams from Commonwealth countries have a friendly competition; The Downton Abbey Tea Room hosted by the Daughters of the British Empire; food vendors serving fish n' chips; an exhibition cricket match and a game affectionately called "Goal Save the Queen" … you can picture that set up!
2. Brits in Atlanta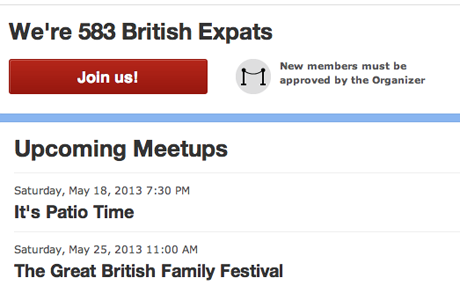 Atlanta rolls out the welcome mat with an expat meetup group dedicated to helping newcomers acclimate to Hotlanta life. As of now the group has 583 members. Its mission statement, reads: "Come and meet other Brits in your area. This is a great way to meet others and share experiences of life abroad. We can't wait to meet you and have a chat over a pint down the pub!"
3. Atlanta British Motorcar Day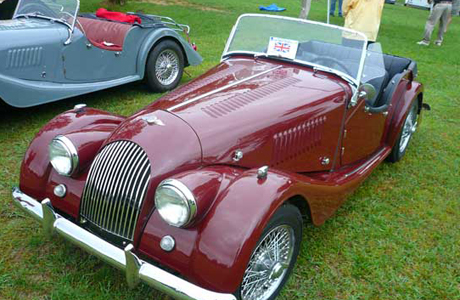 Calling all gearheads! The Atlanta British Motorcar Day also takes place on May, 25, the same day as the Great Jubilee Family Festival, but it deserves it's own shout out. It is an annual gathering of all of the British Car Clubs in the Atlanta, Georgia region. Check out this gallery from 2012. The event is now in its twenty seventh year and has grown to include over 500 cars. It happens rain or shine! It doesn't stop there, the Greater Atlanta British Motorcycle Association hosts a bike show on June 21 and 22.
4. Taste of Britain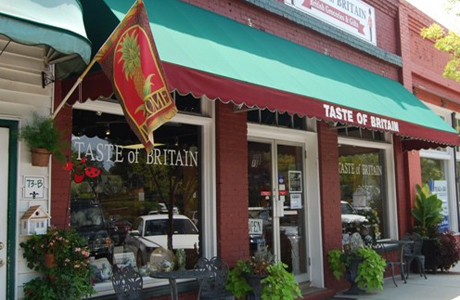 This British grocery store, located at 73 South Peachtree Street, offers a range of foods from England, Scotland, Wales and Ireland. It's more than a place to pick up eats but Brits and Anglophiles alike use it as a meeting place. If you can't make it to the store in person, it offers online shopping. If you don't see what you're looking for, Taste of Britain goes one step further inviting customers to email or call them with their request and they'll try their best to pick it up on their next trip to the UK! They get an A for effort.
5. The New American Shakespeare Tavern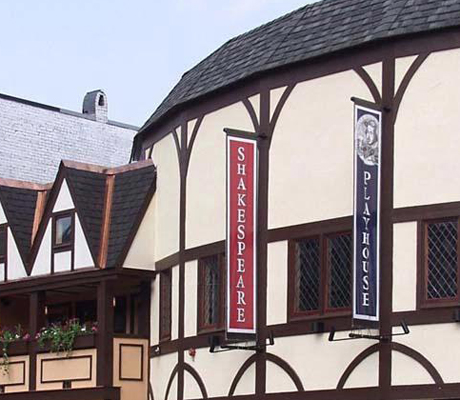 This playhouse, located at 499 Peachtree Street, is home to The Atlanta Shakespeare Company, offering original practice performances of Shakespeare's plays. It offers a traditional British menu prior to the performance and an apple crisp at intermission. It has a similar feel to Shakespeare's Globe in London. Think Medieval Times but a bit more civilized.
6. North Atlanta Pipes & Drums


Georgia's bagpipe band is made up of seasoned musicians who love to pipe and drum. The group's repertoire includes "Scotland the Brave", "Rowen Tree", "Will Ye No Come Back Again". For the full set, go here. The band has a philosophy of "good people, good musicians & good music" but they also like to compete, taking three first place wins in 2012 at the Loch Norman (Huntersville, NC) highland games; Greenville (SC); and Charleston (SC) highland games. They perform in parades, festivals and games. As well, they're available for private events. … getting married??
7. Atlanta Harlequins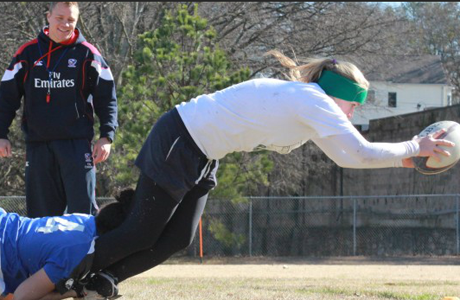 This premier women's rugby team is currently the first place women's Division I club in the country. According to their website, the Harlequins are striving to give national credibility to rugby in the South. Georgia has its own rugby union which acts as a governing body … they're serious about rugby. All home matches are played at Rhodes Jordan Park, Field #1, located at 100 East Crogan St., Lawrenceville, GA 30046.  If you want to witness a rough sport and show your support, check out their schedule, here.
8. The Royal Scottish Country Dance Society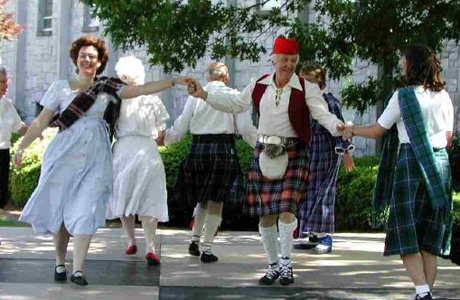 Scottish country dancing (SCD) is mainly for fun versus competition. Participants are grouped into sets, typically of 3, 4 or 5 couples arranged either in two lines (men facing women) or in a square, and work together to dance a sequence of formations, according to the RSCDS website. The Atlanta branch offers ongoing classes and events consisting of social meet ups.
9. The Manchester Arms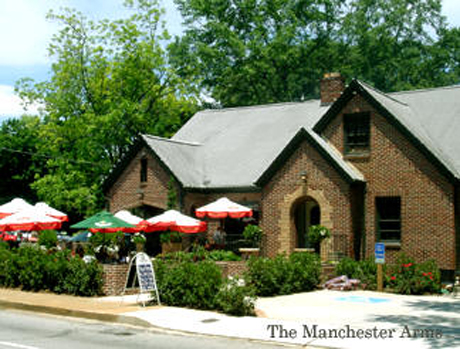 This quaint Tudor-style house, located at 1705 Virgina Ave., has been turned into a neighborhood-pub. It's British fare includes fish and chips, shepherd's pie and bangers and mash. The restaurant is full of unique and historic decor, including a naval Union Jack flag that's over a hundred years old and a bar top made from reclaimed box-car wood. There are a number of British drinking holes and restaurants to choose from in the area but this one stood out as one of the coziest.
10. U.N.I.T of Atlanta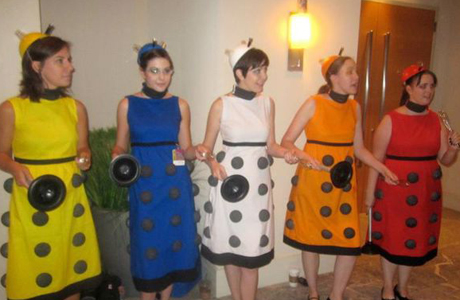 Atlanta has an entire group dedicated to you-know-who … the Doctor! U.N.I.T stands for United Nations Intelligence Task Force. The website describes the group as: "An opportunity for fans to view serials/episodes, meet, engage in discussion and just have fun." The group hosts online discussions, posts photos and meets offline for fun events like group screenings, "Countdown to 50" and "Trivia Month." Right now there are 218 members.
Bonus Mention: The Queen's Pantry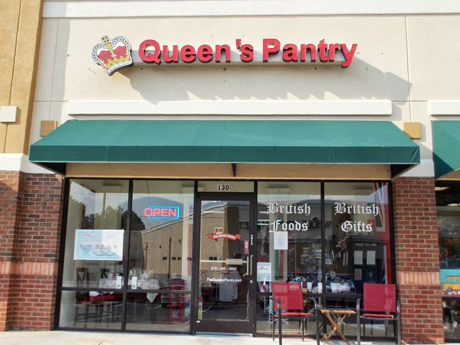 The locally owned Queen's Pantry is based in the heart of East Cobb, located at 4235 Merchants Walk Drive in Marietta, GA (24 minute drive from Altanta). This British shop offers a broad range of food and gifts from the United Kingdom and the Commonwealth to satisfy everyone's cravings from their wall of chocolate to all the ingredients you'd need for a Great British fry up! If you're looking for a gift, the Pantry has a nice selection of licensed U.K. soccer and Doctor Who memorabilia.
Do you have any add-ons to the list? 
Read More
Filed Under: