This week Doctor Who fans will get to see mother-daughter duo Dame Diana Rigg and Rachael Stirling in "The Crimson Horror." The actresses will also be playing a mother-daughter pair in the show with Rigg as Winifred Gillyflower and Stirling as Ada Gillyflower.
This is not the first British family affair in show business, let alone on Doctor Who (see Peter Davison and daughter Georgia Moffet…and son-in-law David Tennant). Many British acting legends have produced offspring that are also famous, such as Charlie Chaplin and his descendants (including actress Oona Chaplin) and Rosemary Harris and her daughter Jennifer Ehle. And who can forget Edward Fox's clan, which includes daughter Emilia, son Freddie, brother James, and nephew Laurence (who happens to be married to Doctor Who's Billie Piper)?
But the prime example for this phenomenon is the legendary Redgraves. With Sir Michael Redgrave as the beginning of the show business line, his daughter Vanessa Redgrave is the current matriarch. Her sister Lynn, brother Corin, daughters Joely and Natasha Richardson and niece Jemma Redgrave (Doctor Who's Kate Stewart) also followed in the family footsteps. (Irish actor Liam Neeson is also tied to this family tree as the widower of Natasha.)
Below are nine other British acting families with whom you might not be as familiar.
The Troughton Family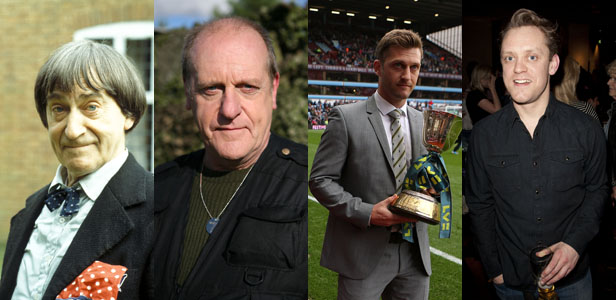 Staying with the Doctor Who thread for just a bit longer, Patrick Troughton, who portrayed the Second Doctor, spawned a series of stars. His son David Troughton has appeared in numerous TV shows such as The Cafe and The Casuality 1900s as Hurry Fenwick. David's son Jim plays cricket for Warwickshire while his other son Sam also acts and played Much in Robin Hood. Harry Melling, who played Dudly Dursley in the Harry Potter series, is also the grandson of Troughton.
The Scales/West Family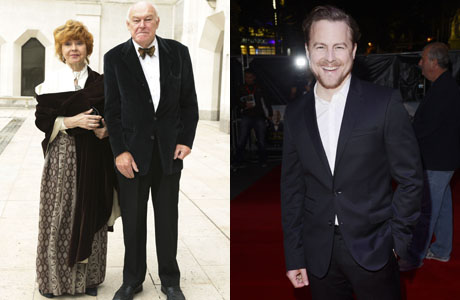 Prunella Scales is best known for playing Sybil Fawlty opposite John Cleese in Fawlty Towers. Her husband Timothy West starred in Brass and Bleak House. Their son Samuel is currently in the new show Mr. Selfridge that stars Jeremy Piven. He portrays the character Frank Edwards. Timothy West's father, Lockwood West, was also in the acting business.
The Macdonald/Knightley Family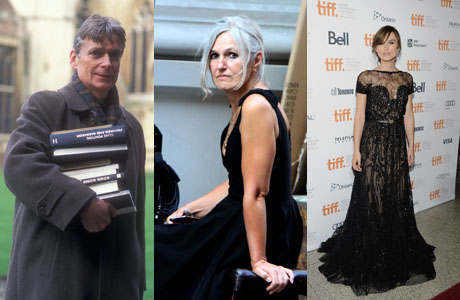 Since 1969 Will Knightley has been acting in television. A notable role of his includes Doctor Mortimer in the 1982 mini series The Hounds of Baskervilles. While his wife Sharman Macdonald has appeared on screen, she has taken to screenwriting. In 2008 she wrote the script for The Edge of Love, which starred their daughter Keira Knightley. Keira has taken the Knightley star higher with her roles in Pirates of the Caribbean and Anna Karenina.
The Irons Family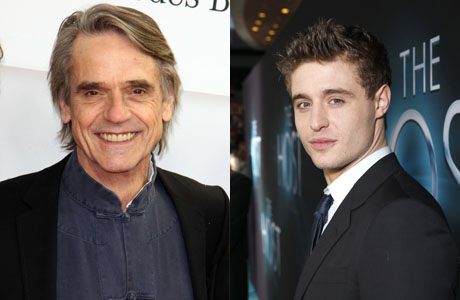 Currently, Jeremy Irons can be seen on Showtime drama The Borgias where he plays the family patriarch Rodrigo Borgia. Irons also provided the voice for Scar in Disney's The Lion King. His son Max has followed in his silver screen footsteps. Moviegoers have most recently seen Max in the adaptation of Stephenie Meyer's The Host where he portrayed Jared Howe. Max's mother is actress Sinéad Cusack.
The Smith/Stephens Family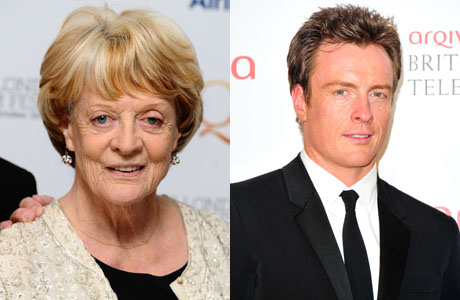 There is no Anglophenia reader who doesn't know of Dame Maggie Smith. Whether it is as Professor McGonagall in the Harry Potter series or as the Dowager Countess of Grantham on Downton Abbey, Smith is a beloved figure in British television and film. She married fellow actor Robert Stephens, who starred opposite Smith in the 1969 film The Prime of Miss Jean Brodie. The two had two sons, Toby Stephens and Chris Larkin. Toby acts on stage, in television and in film. In the 2006 BBC adaptation of Jane Eyre, he played Edward Fairfax Rochester and the Bond villain Gustav Graves in the 2002 film Die Another Day. Larkin is also an actor.
The Law/Thompson Family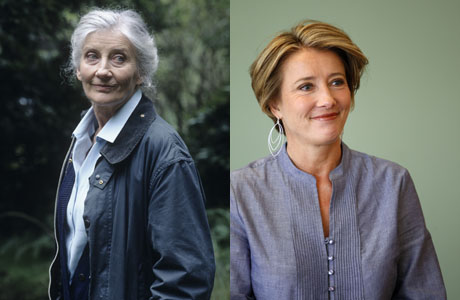 While Emma Thompson may be the more well-known name in the family, her mother has an equally impressive career. Phyllida Law has starred in Kingdom alongside Stephen Fry and The Time Machine with Guy Pearce. Mother and daughter were in the 1993 version of Much Ado About Nothing together. Thompson has starred in numermous films including Howards End, which won her an Oscar; Love Actually opposite Alan Rickman; and the Harry Potter series. Emma's sister Sophie Thompson is also an actress.
The Carlton/Ventham/Cumberbatch Family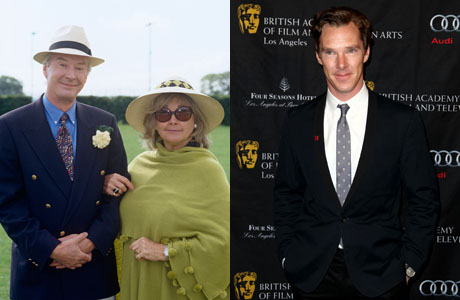 He plays Sherlock on the eponymous show and will soon be in theaters as John Harrison in Star Trek: Into Darkness. Little did we know that Benedict Cumberbatch's parents were also in show business. For more on their careers,  take a look at our recent article focusing on their lives.
The Fleeshman/Jenkins Family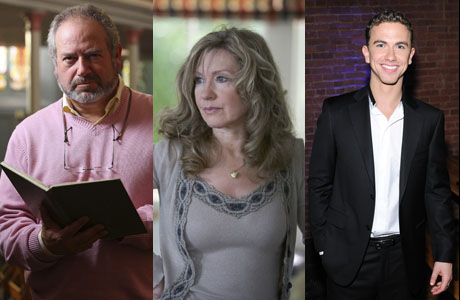 All three have appeared in Coronation Street where Richard Fleeshman played Craig Harris for four years. Richard got to share the screen with father David Fleeshman in the TV series All the Small Things in 2009. Richard has broken away from the TV scene where his parents still work and is now in musicals. His breakout role was in Legally Blonde on the West End as Warner Huntington III, and he also starred in Ghost as Sam Wheat.
The Allen Family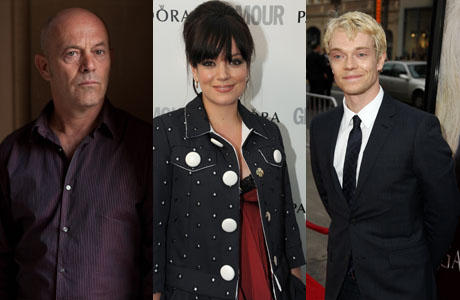 Family patriarch Keith Allen has acted both on the silver screen and TV. He played Mr. Marlish in the 2001 film The Others and held the role of Sheriff of Nottingham in the BBC show Robin Hood. His daughter Lily went down the musical path instead. She has released two albums "Alright, Still" and "It's Not Me, It's You." Some of her most popular songs include "Smile," which was covered on the popular show Glee, and "F*** You." She also has a song titled "Alfie" about her actor brother who is best known for his role as Theon Greyjoy on Game of Thrones.
Who is your favorite family in the British acting business?
Read More
Filed Under: