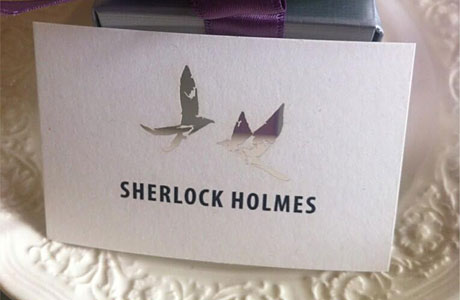 Note: no spoilers here, just a lot of conjecture…
I think, despite Sherlock producer Sue Vertue's stern warnings on the topic, we're probably OK to spread the word about this image, if for no other reason than it comes from her twitter account in the first place.
The filming has begun on the second episode of season three, The Sign of Three, and as with Sir Arthur Conan Doyle's original story (entitled The Sign of Four, it's the story in which John Watson meets his future wife Mary Morstan), romance is in the air. But the question is, who is getting married and why would they want to invite someone as famously antisocial as Sherlock Holmes?
This picture, while being enormously intruiging, offers no clues, and the message Sue wrote to accompany it is, if anything, even less helpful. All she said was "Lovely day for a wedding."
Here's the image in full:
The plot thickens…
Read More
Filed Under: