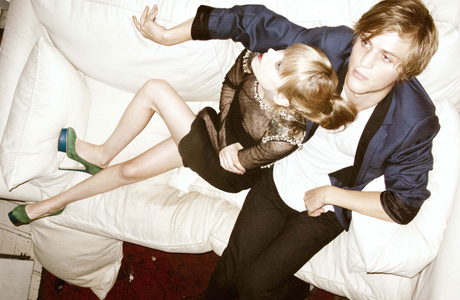 The new British ensemble picture The Lotus Eaters, out today (April 5), is a portrait of superficial privileged young Britons documenting their adventures as they venture into relationships, party, take drugs, have sex, go shopping and embark on escapades.
It's a film with some appealing young actors, nice music, and great black-and-white cinematography — put together by Alexandra McGuinness, the daughter of U2's manager Paul McGuinness.
But McGuiness has had to contend with criticism that not only are her characters superficial people but that her film itself is shallow.
Her response: "The film is about artifice in some ways and so people are never really talking about what is really going on underneath the surface. In some ways their conversations are shallow. The story is really told in the looks. I wanted to work in that way."
Not everyone thinks her film works, but she does seem to be a director with a lot of potential.
I had the opportunity to sit down with her in New York this week so she could tell me more about her film — and why she wanted to make it.
Read More
Filed Under: