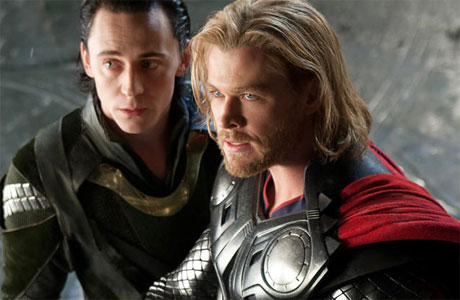 Film-makers, especially those of you that are beavering away on sequels, what have you got against London all of a sudden? I only ask because this new trailer has emerged, for Thor: The Dark World – the follow-up to Kenneth Branagh's Thor, which stars Chris Hemsworth, Tom Hiddleston and Christopher Eccleston, among other Anglo faves – and it seems that once again, the British capital is must take the brunt of a  full-frontal attack:
I mean, we'll have only just put the place back together after GI Joe and his friends came through for The Retaliation. This is not the kind of cleanup you can rush:
And before that, there was that unfortunate incident with a tube train, in Skyfall. Granted, that's a British film, so it probably counts as a self-inflicted injury but the worst is yet to come.
Because, you see, if what we see of London's future in the trailer for Star Trek Into Darkness turns out to be true, there's probably no point getting the brooms out just yet:
Was it something we said?
Read More
Filed Under: