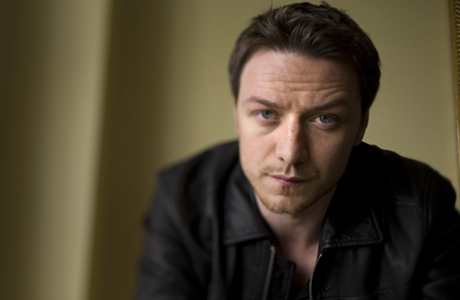 The makers of Jame McAvoy's new film were spot on in calling it Filth. The trailer is pretty naughty for lack of a better word and may fall under NSFW. McAvoy plays Bruce Robertson who is described as a "pervert," "alcoholic," "rude," … and "cop." Hmm.
We meet Robertson sitting across from a therapist asking him, "How've you been since our last consultation Bruce? No problems, I presume." McAvoy's face is priceless, as that's obviously an overstatement. We're witness to a whole lot of problems he's gotten himself into but he doesn't seem to mind too much. He actually seems to be enjoying himself.
Just to give you a little insight into Robertson's psyche, in one scene a partygoer asks him, "What made you join the force?" with Robertson responding cavalierly, "Police oppression brother." The man assumes he wanted to stamp out corruption from the inside and Robertson corrects him saying, "No. I wanted to be a part of it." Oh boy.
You may be surprised to learn that he's on a mission to secure a promotion at work and get his wife and daughter back, but women (a lot of them) and drugs (a lot of them too) are getting in the way.
It's fun seeing McAvoy in this manic role which is such a contrast to his real life of being such a sound, stable family man. Take a peek at the trailer, what do you think?
The poster doesn't hold back either with McAvoy climbing up the coke-fueled ladder:
Do you like this side of McAvoy?
Read More
Filed Under: