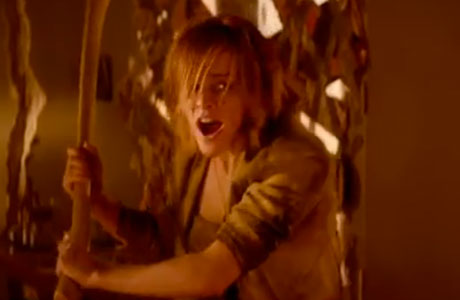 WARNING: This clip, a trailer for the film This Is The End, is entirely NSFW. It contains adult themes, adult language, extremely violent things and it depicts events which your average Harry Potter fan would find troubling.
Like Emma Watson playing a very angry version of herself, who has just survived an apocalyptic event in Hollywood, and is now prepared to threated James Franco and friends for all of their water.
Not for a share of their water, you understand, ALL of their water:
This Is The End is in theaters from June 14.
Read More
Filed Under: