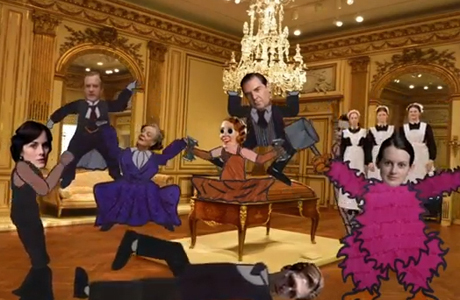 If it seems that nothing will fill the ache in your soul for period drama that you've been experiencing ever since Downton Abbey went off the air in the U.S. last February, we can offer a temporary salve.
Here, for your delectation, are two fairly recent video spoofs of the popular British series. You may have seen these already but, hey, we're just catching up with them now.
In the first, goofy animated versions of familiar characters from Downton Abbey shimmy and shuffle as they do the Harlem Shake. Even the Dowager Countess gets down and Thomas Barrow strips to his underwear:
In the second, a mash-up that aired on MSNBC's The Chris Matthews Show, Barack Obama's White House meets the opening for the Downton Abbeyseries in a video called Executive Suite. All the footage was lifted from pre-existing sources:
Which spoof do you like best?
Read More
Filed Under: