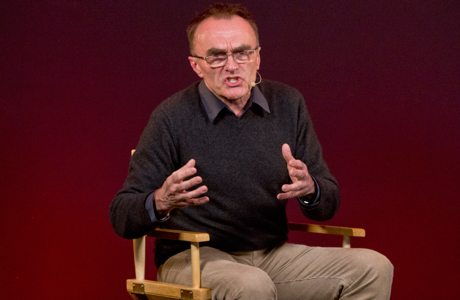 Danny Boyle has become such a formidable figure in the arts that any cultural offering from him now has event status. So there is a lot of excitement surrounding the arrival this week in U.S. cinemas of Trance — his latest film.
It's been described a noir psycho-thriller set in London revolving around a stolen painting. Boyle says: "Cinema is wonderful, everything can happen at once and that's what this film is really about."
It stars James McAvoy, Vincent Cassel and Rosario Dawson. It's the first film from Boyle in which a woman, the hypnotherapist played by Dawson, is right at the center of the story.
As Boyle explains: "It was very much a reason for doing the film. I realized more and more you're making films with great actresses, but they're not in the engine room of the movie."
Boyle reportedly turned down at knighthood when it was offered to him in recognition of his triumphant efforts with the opening ceremony at last summer's Olympics. But does he nonetheless feel like he's become a member of the British establishment?
He implies he's still a renegade — a fact he believes will be confirmed by what people see when they watch Trance.
Boyle's name has come up as a possible director of the next Bond movie. But he says: "I'm not the right guy to direct the films, what we try and do is we try and make smaller budget films which you try and make look like limitless budget films, but you make them smaller, and it gives you freedom to twist and turn."
Read More
Filed Under: