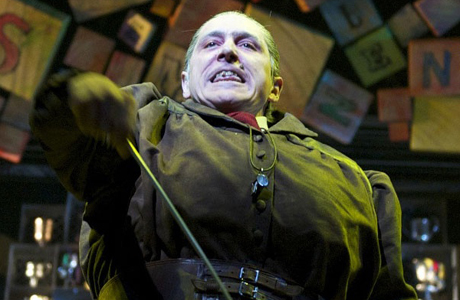 Britain has a new star of Broadway: 35-year-old Bertie Carvel who plays the formidable headmistress Miss Trunchbull in the just-opened Royal Shakespeare Company production of Matilda the Musical. The show is based on the popular 1988 Matilda book from children's novelist Roald Dahl. It tells the story of a very clever five-year-old who prevails despite her abusive parents and vindictive headmistress.
Carvel — who won an Olivier award for his performance in the London production — has been earning praise from American critics, as has the musical itself. He's now a strong contender in the Tony awards race for Best Actor in a Musical.
I caught up with Carvel on opening night where he made it clear that arriving on Broadway with Matilda meant a great deal to him. "I'm exhilirated and I'm proud to be living through this and to ascend to this quintessential succeeding moment!" he told me.
Watch the full interview here:
Read More
Filed Under: