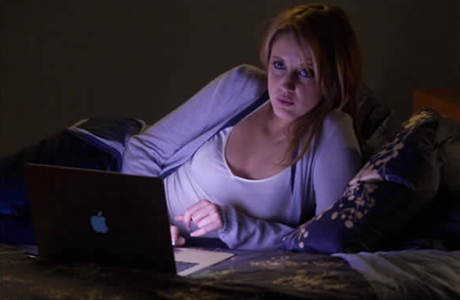 British actress Andrea Riseborough can be seen in the new thriller Disconnect out in cinemas on Friday (April 12), once again displaying her chameleon-like ability to become the person she is playing.
In Disconnect, which is made up of three stories dealing with individuals impacted by the online world, Riseborough plays a New York television reporter. Her American accent is flawless — in fact Northumberland-born Riseborough has never played a role speaking with her own native accent.
The actress is also starring in the forthcoming Tom Cruise sci-fi adventure Oblivion; her notable past credits include roles in Shadow Dancer, W.E., Brighton Rock and Never Let Me Go.
Henry Alex Rubin, the director of Disconnect, was fulsome with his praise for Riseborough at the film's New York premiere. He said: "She is a master of transforming herself into other characters, whether it's Wallis Simpson or whether it's an IRA turncoat or whether it's in the sci-fi thriller she's in Oblivion – or whether it's in my film where she plays a cable news reporter with a Midwestern accent. She's totally unrecognizable in each film she does."
Riseborough also has something in common with Meryl Streep in that she's portrayed the late Baroness Thatcher in the British TV production Margaret Thatcher: The Long Walk to Finchley.
On Thatcher's death this week the actress said: "It was very strange, almost expected because she's suffered a lot of ill health. I thought of her family. I thought how horrible that would be for a family. It just must be very difficult for her family."
Andrea Riseborough isn't yet a household name, but she's one of the most gifted British actresses of her generation, and it would be very surprising indeed if high-profile movie stardom didn't come her way very soon.
Read More
Filed Under: