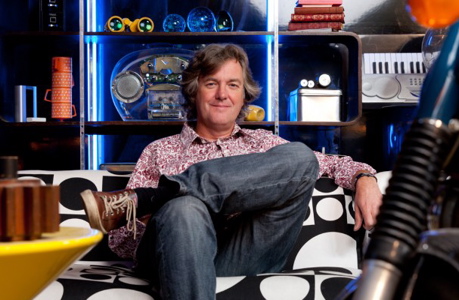 James May is on a mission. In his show James May's Man Lab, he is striving to do nothing less than to revive our spirit of invention.
That's because, he says, after thousands of years of ingenuity, our species has lost what he says are basic human skills virtually overnight because modern society makes it too easy to do things without really knowing how they're done.
"Ten thousand years of endeavors in science and the arts and the humanities," May proclaimed in the first episode of the show's first season about modern man's creativity, yet the Top Gear host bemoans the fact that "within one generation, he's been reduced to a feckless, bed-wetting, Parmesan-shaving imbecile who revels in his own uselessness."
To correct the problem, May has demonstrated how to disable a World War II bomb, act like a 16th century courtier and build a movie theater. On this week's show, the first of Man Lab's second season, he taught us how to build a pool table and how to remember peoples' names.
On next week's show (premiering Monday, April 22 at 10/9c), Captain Slow shows us how to make toilet paper from a tree – including how to fell the tree like a real lumberjack — and how middle-aged folks can start rock bands.
Other stuff you can learn about in the coming weeks: the basics of "burying" your pets in space, everything you need to build your own "Swiss Army bike" and how to make it snow.
Watch all-new episodes of James May's Man Lab on BBC AMERICA, with premieres Mondays at 10p/9c.
If you want to watch season one, you can see it for free on Hulu.
• Don't forget to watch part two of the "Best of 2012 and 2013" Top Gear shows, Monday, April 22, 9/8c on BBC AMERICA:
• In an interview with TopGear.com, Gerard Butler says he isn't a petrolhead – "I don't even know what a petrolhead is" he asserts. But he not only has two cars – a Range Rover ("the big one, the proper Range Rover") and a BMW Z8 (yes, it 's a Bond car) – but the more he talked to our sister website, the more he revealed his love for all things automotive.
He says that at the premiere of his new movie Olympus Has Fallen, he was approached by a McLaren executive who said he was eager to have the Scottish-born actor drive some of their cars.
"I told my assistant, 'We gotta do that.'" Butler said.
He also described an invitation from his stunt driver on the film Gamer to go to stunt driving school as something he imagines would be "four or five days of bliss."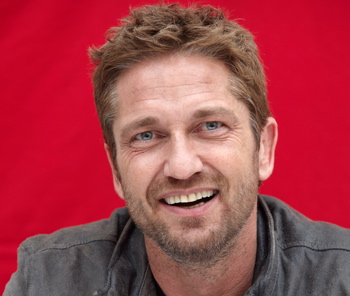 And he's always loved Shelby Mustangs, and once almost bought one, with green racing stripes down the side, no less.
"It was the coolest thing ever," Butler said. "But then I thought, I'm living in a city [Los Angeles] where it's hard enough to avoid paparazzi, so I thought, if I get a racing green Shelby Mustang with white stripes along the side, I'm pretty much ******. I didn't end up getting it, but I kind of regret it."
• TopGear.com is also reporting that Fast & Furious 7 has a release date. That's not to be confused with No. 6, which is being released in the U.S. on May 24. That's right, the sixth one isn't even in theaters yet, and Universal announced that the seventh one will open in July 2014.
At a press conference in Las Vegas, franchise star Vin Diesel said that next year's movie would be "the biggest one of all."
Fast & Furious 7 will be directed by James Wan, who also directed Saw and Insidious. That list of credits led TopGear.com to write that they could only come to one conclusion about the movie: "Diesel and co's modified cars will go on a murderous and particularly gory rampage on any car that hasn't been tuned to within an inch of its life."
Read More
Filed Under: