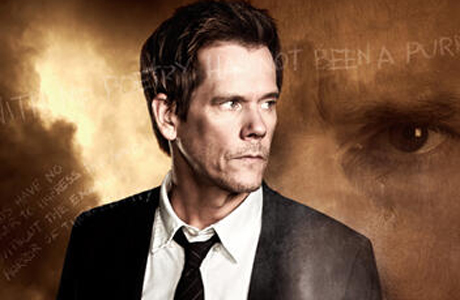 If you're a fan of FOX's The Following then you may want to refrain from following lead actor Kevin Bacon on Twitter, reports Yahoo! TV.
Bacon, who plays former FBI agent Ryan Hardy, re-tweeted a plot twist from the latest episode. The problem is that the show airs abroad, including England, but it hadn't aired when the tweet went out. As well, some people in the U.S. may have missed it and have the episode waiting for them on their DVR.
English viewers were aghast, here's one followers response:
following @kevinbacon on twitter is really bad for English people because he just retweeted a spoiler and now I will cry

— hannah bananah (@plug_in_babay) April 9, 2013
Bacon felt bad and tried to fix things by writing this on Twitter:
To all the fans abroadand late watchers I'm truly sorry I retweeted a spoiler. I just wasn't thinking. Won't happen again. #MyBad

— Kevin Bacon (@kevinbacon) April 9, 2013
He went a step further making this video to recognize his gaffe:
— Kevin Bacon (@kevinbacon) April 9, 2013
Kevin, you have 237,000 Twitter followers!! People are reading your updates. It's an easy mistake to be made and it seems he's learned his lesson. If you'd like to follow him, go, here.
Have you ever posted a spoiler by mistake?! 
Read More
Filed Under: