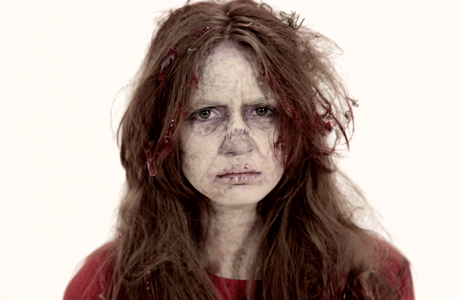 Many people have called Karen Gillan "drop-dead gorgeous," but I hardly think they meant it quite like this. The former Doctor Who companion submitted to a zombie makeover for a special Walking Dead-inspired installment of BBC AMERICA's The Nerdist, hosted by The Talking Dead's Chris Hardwick. The result is a series of z'Ombéal skin care ads that will be featured in this Saturday's (April 6) episode, airing 10/9c on BBC AMERICA.
Karen Gillan, covered in lesions, with a mouth full of discolored, decaying teeth? Yep, still hot.
What do you think of Karen's z'Ombéal ads?
Read More
Filed Under: