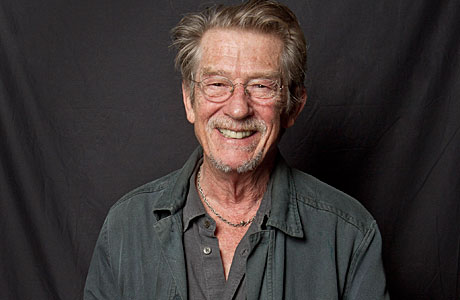 You know us BBC types, we are all about the balance. So when the first director of Doctor Who expresses reservations that the show has taken, in his view, an unwelcome lurch into sexy territory, we'll be on the hurt for an equal, but opposing viewpoint. And you'll be pleased to hear we've found one.
To start at the beginning, a few days ago Waris Hussein, director of An Unearthly Child, the first Doctor Who episode ever, said the recent trend for Doctors kissing their companions was an unwelcome development.
He told Radio 4 (via the Mirror): "The intriguing thing about the original person was that you never quite knew about him and there was a mystery and an unavailability about him. Now we've just had a recent rebirth and another girl has joined us, a companion, she actually snogged him.
"Why bring in this element when in fact you needn't have it there?"
When asked about this very thing – at a special meal in his honor to celebrate being awarded the Liberatum Cultural Honour – John Hurt's reply, from the perspective of the show's most recent moment of star casting, was short and to the point: "I'd never begrudge a kiss, or a kissing scene."
So there we are. John also revealed a soft spot for at least one of the Doctors, telling the Telegraph: "I'm in the middle of filming, I start again at 9am tomorrow. it's brilliant and I am getting to work with David Tennant, who I have a lot of time for."
Whether that means we'll see a Hurt/Tennant snog is perhaps an issue best left until November.
What do you think: snogbox or no snogbox? Tell us here: 
Read More
Filed Under: