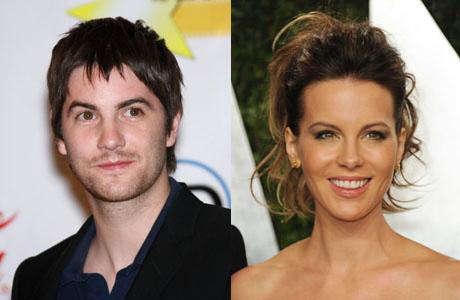 Jim Sturgess (Across the Universe) is set to star opposite Kate Beckinsale (Total Recall) in Eliza Graves, the psychological thriller loosely based on Edgar Allan Poe's short story title The System of Doctor Tarr and Professor Fether, reports The Hollywood Reporter.
The story takes place in a mental institution where the inmates have taken over and are posing as doctors. Sturgess plays a Harvard Medical School graduate who accepts a position at the institution. He soon falls for Beckinsale who plays Eliza, the title character. He becomes infatuated with her not knowing she is indeed a patient.
Poe's short story comes across as funny and lighthearted but it sounds like the film will edge on the darker side.
Eliza Graves is scheduled to begin production on June 21 in Bulgaria.
On a similar note, Alan Parsons, an English musician and record producer who has been credited with contributing to The Beatles' Abbey Road and The Who's Dark Side of the Moon, was inspired by the writings of Edgar Allan Poe resulting in his cutting this song as tribute to Doctor Tarr and Professor Fether. You can listen to the song, below.
Hmm, do the surnames Tarr and Fether ring a bell?
Read More
Filed Under: