The web is still experiencing aftershocks from this weekend's announcement that David Tennant and Billie Piper would be returning to Doctor Who for the series' highly anticipated 50th anniversary special, joining current TARDIS inhabitants Matt Smith and Jenna-Louise Coleman. The addition of veteran actor John Hurt only added to the seismic event.
But British telly fans will spot another familiar face in the already all-star cast: Joanna Page, Stacey of the modern classic BBC AMERICA sitcom Gavin and Stacey, will appear in the episode in an as-yet-unspecified role. The Welsh actress is back to work after giving birth to her first daughter, Eva, with her soap star husband James Thornton back in February.
A photo was taken at today's read-through for the 50th anniversary special, featuring Page alongside Tennant, Coleman, and Smith at Cardiff's Roath Lock Studios: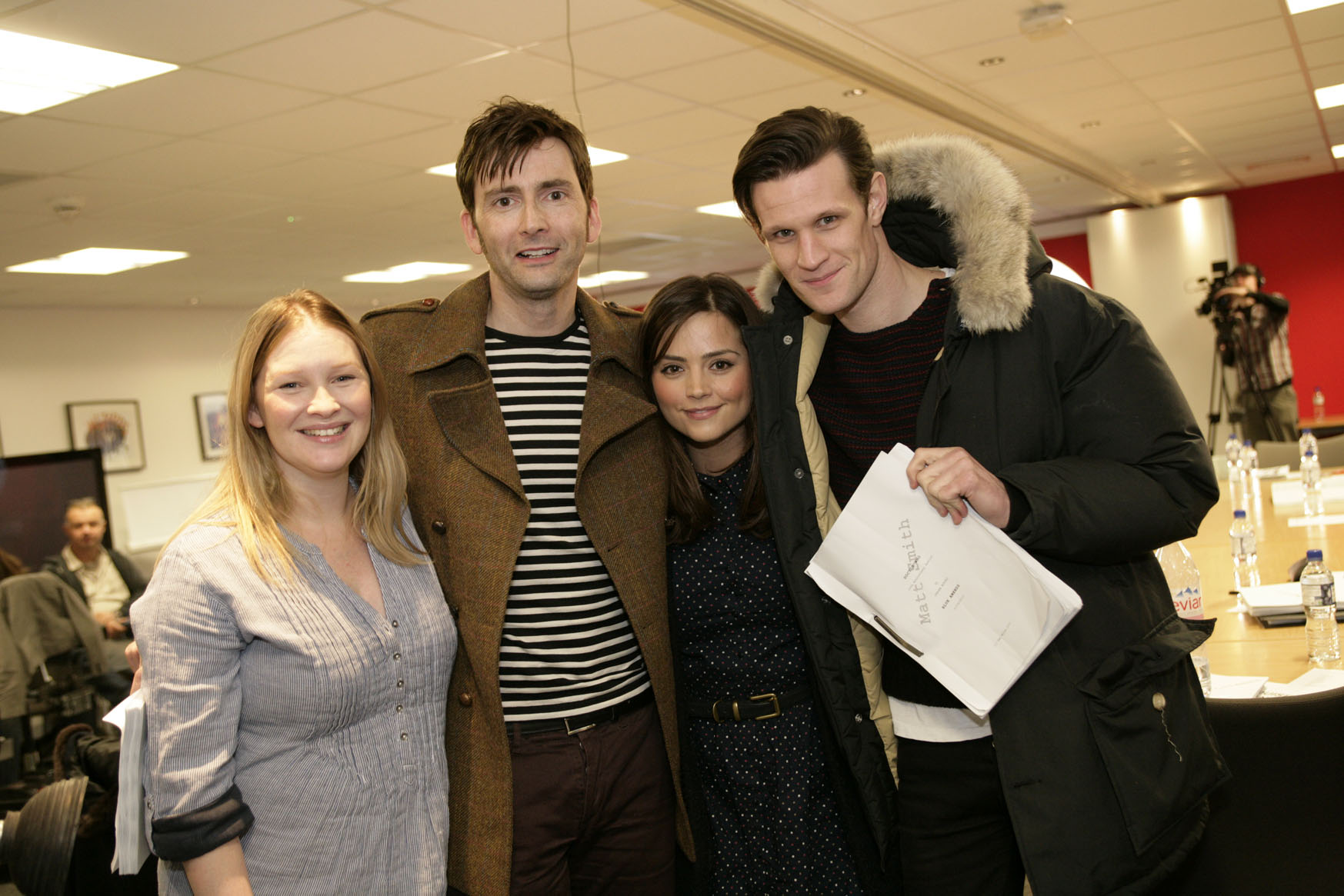 Of course, another photo from the read-through has been making the rounds today, and it is quite simply epic: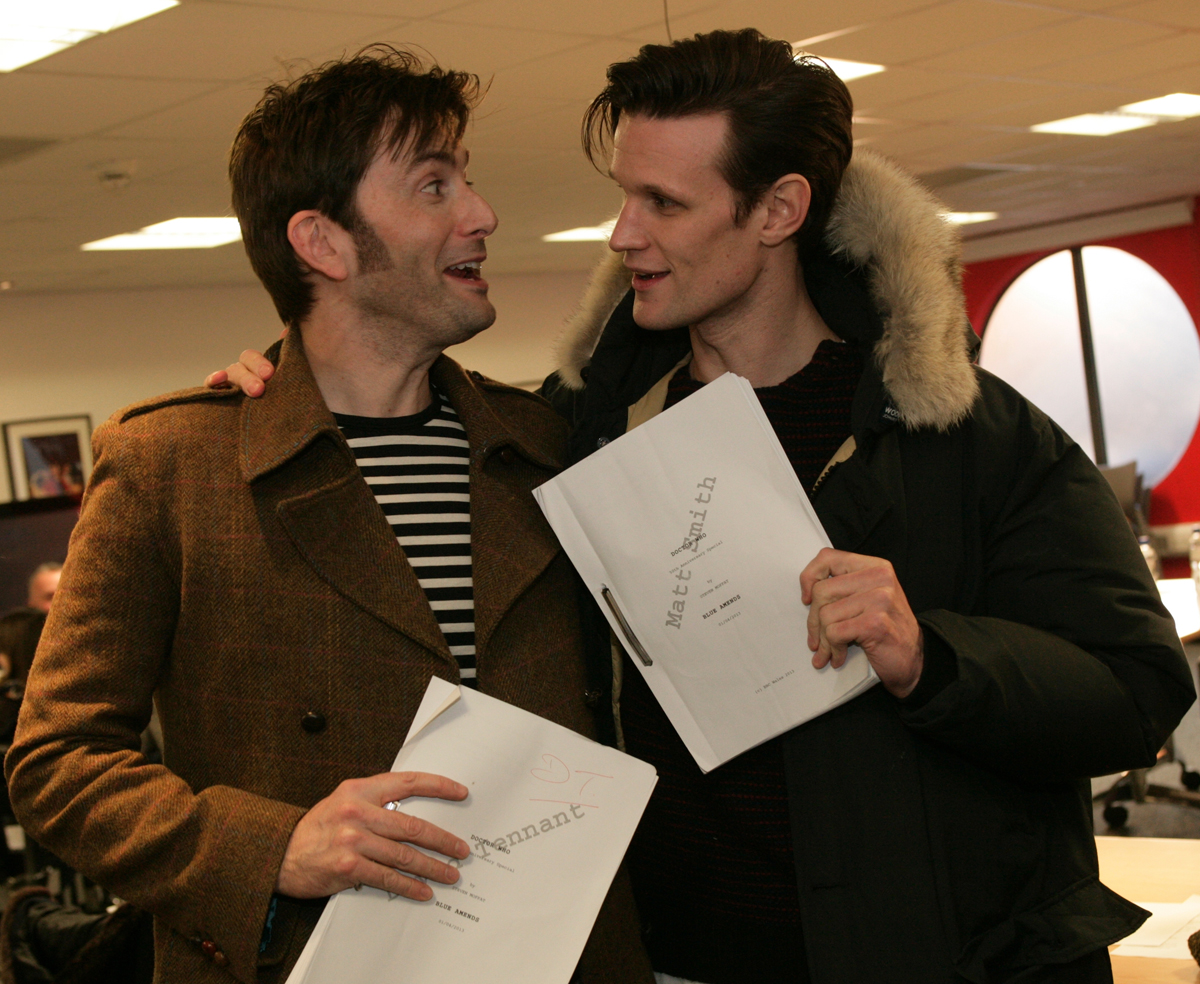 Surely, we're not worthy.
What do you think of the cast additions to the 50th anniversary special? Tell us below:
Read More
Filed Under: