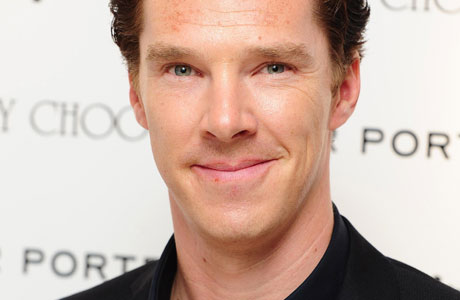 By my reckoning (counting on fingers) in one year from now, the opportunity to watch Benedict Cumberbatch on a movie screen will have come and gone five times. He's in: Star Trek Into Darkness, August: Osage County, The Hobbit: The Desolation of Smaug, Twelve Years a Slave,  and The Fifth Estate. And by then, we'll all be looking forward to The Hobbit: There and Back Again, and some thirteenty-eleven TV and radio projects too.
Like, for example, the one he's just signed up for. Guillermo del Toro's Crimson Peak, which co-stars Emma Stone.
It's a ghost story, set in a haunted house, and it's gothic. That's all Variety knows, and all anyone can really commit to at present, as Guillermo and Lucinda Coxon are in the middle of script rewrites. The original script was knocked up between Guillermo and Matthew Robins, so there may not even be ghosts in it any more.
Note: There probably will still be ghosts.
Filming is set to begin next February, assuming Benedict's brain hasn't gone manky from excessive line-learning – a condition actors do get, I'm told.
Previous Busy Benedict updates…
Read More
Filed Under: