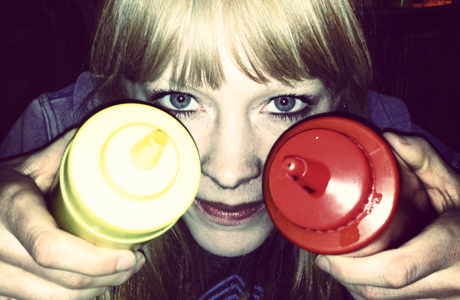 English singer-songwriter Lucy Rose was part of the annual British Invasion of Austin, Texas for last month's South By Southwest. What's it like to be a working musician in a foreign land? Lucy opens up her diary and reveals her thoughts on SXSW and the inevitable culture shock moments.
I've never been to SXSW before. There was talk of doing it last year, but, in all honesty I didn't feel ready and was a little daunted about the whole thing. So many seriously talented bands in one place, and everyone is trying to get noticed in some way. But this year I felt up for the challenge especially because I could bring my friends/the band along with me as well.
The journey to America definitely wasn't easy. I had a gig in Cologne, Germany, and we had to drive though the night to Calais, get the Eurotunnel in the morning, drive straight to Heathrow and get on a 11-hour flight to L.A. Normally, I dread long flights, but this one was awesome. I knew it was going to be the last time I was going to be able to relax for a while.
From the show in L.A. we flew straight to Austin, Texas and it was time to face the challenge, from the airport straight to the first gig. I've heard stories about how manic and crazy SXSW can be but I still wasn't prepared for what I saw. It was madness; so many people everywhere in and out of venues, and the whole center of the town seemed closed just for pedestrians. Getting our gear to the first venue was impossible. We ended up carrying it for what felt like miles down the busiest road in the world to Latitude 30. It was non-stop from that point onwards. We did 11 shows in total, most days with three shows, something I've never done before. I didn't really have time to worry about my voice either, which for every singer is the greatest worry of all.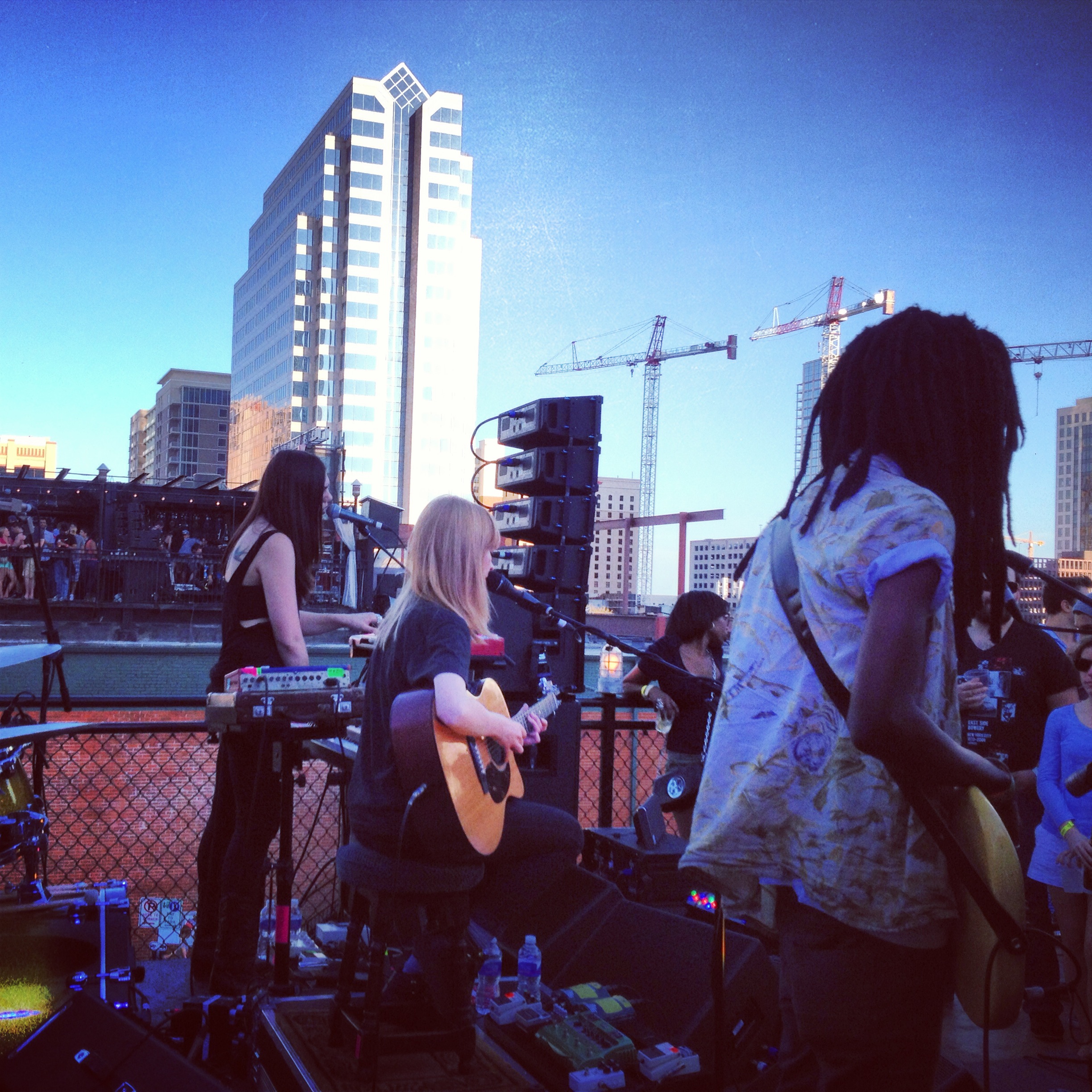 So onto being a Brit in America, well I must admit it's pretty cool. Most people seem to like the accent, but too many thought I was from Australia — what's that all about?!  I had to get used to tipping, though; I mean we definitely don't tip for buying a beer but it seems here you have to tip for everything, and why don't they include tax on the prices of things? It gets so confusing when everyone is trying to work out what they need to pay. Some seriously arithmetic was happening.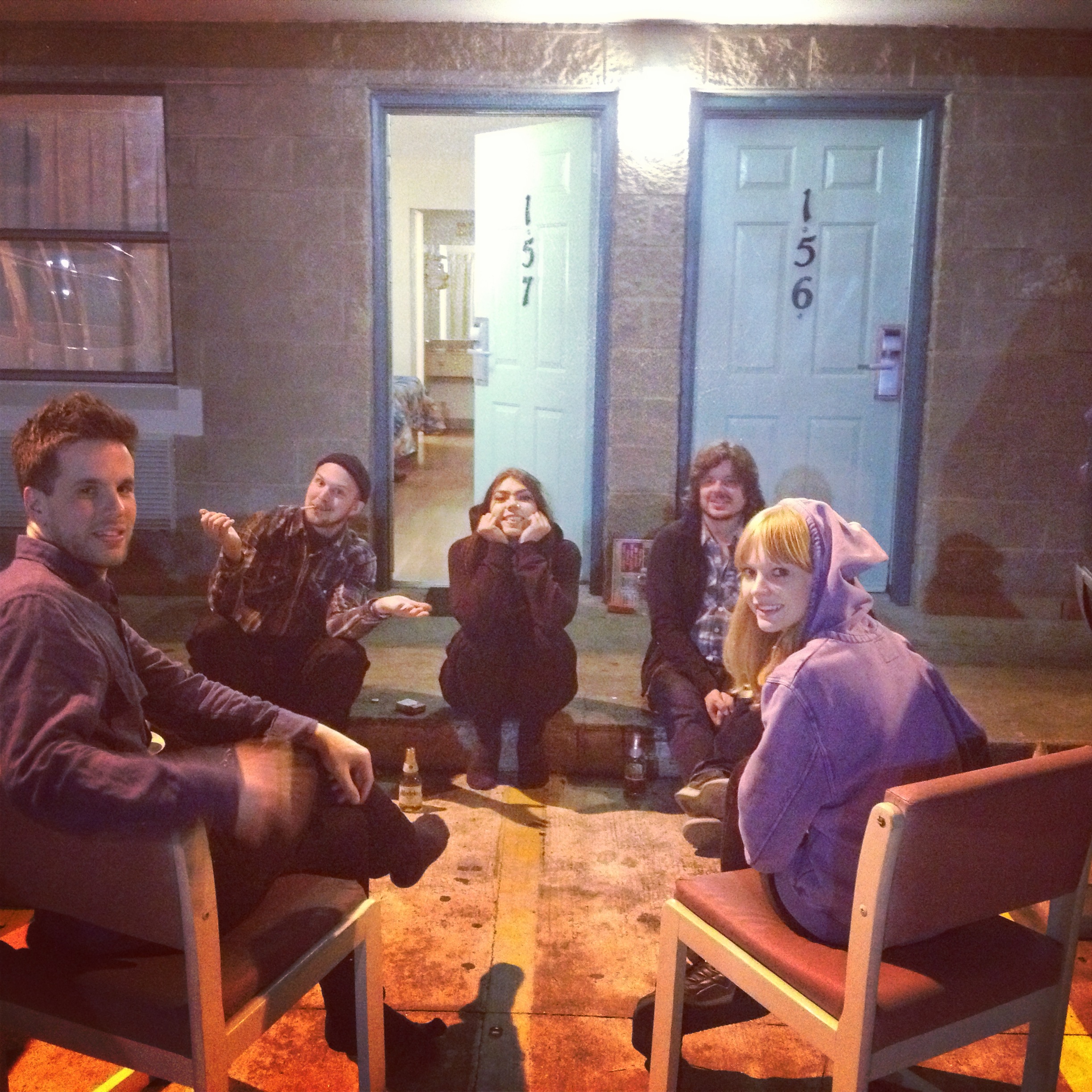 We kept it pretty real and stayed at the Motel 6 a few miles up the road, which had a wicked one-dollar washing machine. Sounded like there were quite a few parties going on in various rooms every night, but I tended to keep my head low. I was so exhausted at the end of everyday, I ended up hitting the hay as soon as I could. What a loser I know! But on the last morning when I was packing my bag a car pulled up outside our room and was blaring out some seriously bad-ass music. I was feeling ballsy so went out to ask them what they were listening to. The guys told me it was their music and took it out the CD player and gave it to me on the spot. It dawned on me then about the extent of SXSW and how many talented musicians there are out there trying to make it. It's one of the best and worst feelings, knowing how much brilliance there is out there, but knowing most bands will never have the chance to make a career out of it. SXSW makes you feel like you have a chance, but, at the same time, makes it feel even more impossible than ever.
Overall I had an awesome time in Texas, met a lot of cool people, saw a lot of cool bands, played some really fun gigs, some in venues, some in peoples gardens, some on venues roofs and one in a church. And on top of that the food was f***ing amazing!!!
Lucy Rose's Middle of the Bed EP is out in America via iTunes. Here's the title track:
See also: Jon McClure's South By Southwest diary.
Read More
Filed Under: