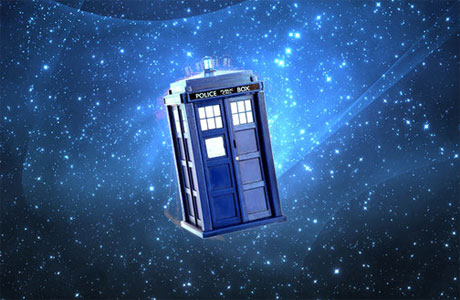 This weekend – Saturday at 8/7c on BBCAMERICA – we get to have a proper rummage around in the bowels of the TARDIS, in the Doctor Who adventure that is helpfully titled Journey To The Centre Of The TARDIS.
Which has, of course, prompted a whole series of discussions debating the relative worth of previous trips in and around this most mysterious of blue boxes. The Doctor's TARDIS has been a subject of fascination and debate ever since the chameleon circuit first got stuck, when hiding as a police box in 1963, and the Doctor's granddaughter's teachers stumbled into a whole new world. It remains as iconic and enigmatic now as it did then, from the little lamp on top to the hexagonal console inside.
So, here's a tiny selection of the overwhelming array of amazing TARDIS moments from the last 50 years. If yours isn't listed, be a good fellow/poppet and stick it in the comments below, mm?
Let's start with the classics:
1: The Outside/Inside Juxtaposition Revelation
2: The Outside/Inside Juxtaposition Exposition
3: My Spaceship Is Better Than Your Spaceship
4: You Can't Hotwire A TARDIS
5: There's A Dressing-Up Room Inside
http://www.youtube.com/watch?feature=player_detailpage&v=0cBaoAJY3Fk#t=302s
6: And A Zero Room, For Contemplation And Recovery
7: And A Swimming Pool!
8: It's Meant To Be Driven By Six People
9: It Is Not A Snogbox!
10: The TARDIS Is, And Always Will Be, Sexy
http://www.youtube.com/watch?v=h1j7xjnZZz0
What's your favorite TARDIS moment? Tell us here:
Read More
Filed Under: