With the 2012 London Olympics almost a year behind us, the hype around British athletes has certainly died down in the United States. Unless you are an avid soccer fan, David Beckham is probably the only British player you know. You may also be unsure of the difference between rugby and American football. Or what exactly cricket is (if you need help, check out our article).
But we here at Anglophenia like to pay tribute to all things British, including their athletes. Here are 10 of them you should know from history (in no particular order):
1. Sydney Barnes – Cricket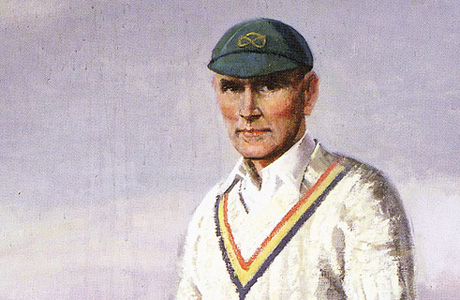 Barnes was born in 1873 and made his debut with the Warwickshire club in 1894. The International Cricket Council and International Cricket Hall of Fame cite Barnes as one of the best bowlers in history, making 27 appearances for England. He played more frequently in league and minor cricket than county cricket because he could make more money in the former. He was viewed as a creative bowler in the way he delivered the ball.
2. George Best – Football (Soccer)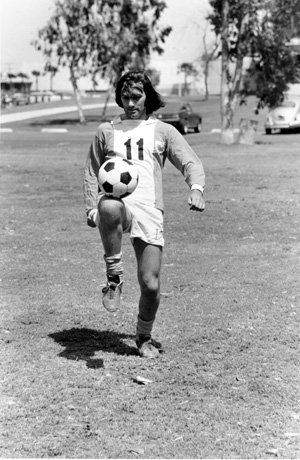 Best first played with Manchester United in 1963 and went on to make 470 appearances with them. He made 37 international appearances with Northern Ireland and is called the best player to wear the nation's jersey by the Irish Football Association. Best developed a pop-star image while playing the sport, and this image led to a destructive lifestyle. His later years are tainted by his partying and alcoholism.
3. Laura Davies – Golf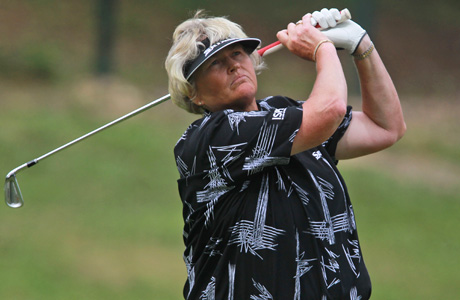 England's most accomplished female golfer, Davies won the Ladies European Tour Order of Merit 7 times. She went pro in 1985, and in 1994 she was the first golfer to win on five different Tours in one calendar year. When asked about practicing her sport, she said, "Some people practice just for the sake of practicing, and don't get any better. My advice to women like that is: Do less, relax, have trust in your talent. At least, that's what worked for me."
4. Gareth Edwards – Rugby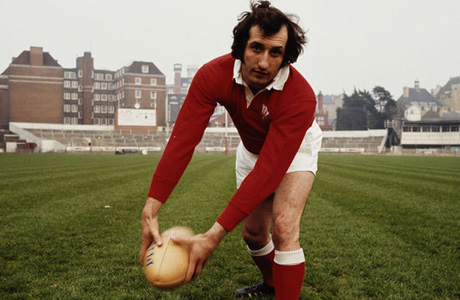 Welsh Rugby Legends named Edwards the Greatest Welsh Player of all time. He joined Wales in 1967 and was their youngest captain at age 20. Long retired from rugby, he is now an avid hunter and fisher while also being a member of the National Gamekeepers Organisation, a group of conservationists. When speaking about his new sports in comparison to rugby, he said, "Rugby, shooting and fishing have much in common. They're about assessing the situation, making the most of a chance and being ready for the unexpected."
5. Ryan Giggs – Football (Soccer)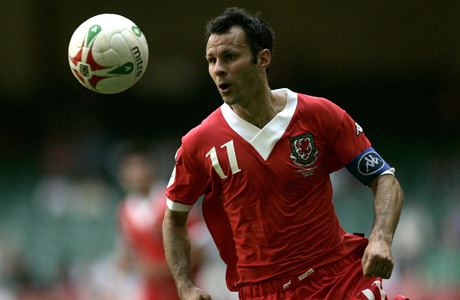 A skilled player as a kid, Giggs was a fan of Manchester United. On his 14th birthday, he was surprised by Sir Alex Ferguson, the club's manager, and was asked to sign with the team. He debuted professionally with them in 1991 and now has over 1,000 senior career appearances under his belt. On top of this, he is the most decorated player in English football history. Still active over 20 years later, he is also an open-minded player, willing to try anything to make his game better. In order to keep his body fit and healthy, he practices yoga regularly.
6. Graham Hill – Formula 1 Racing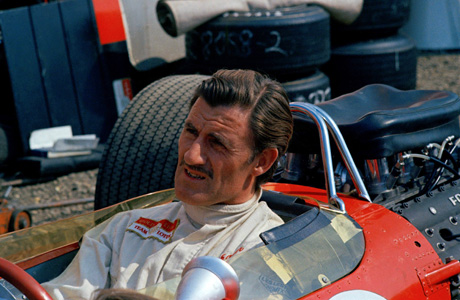 The only driver to win the Triple Crown of Motorsport, Hill won the Formula One World Championship twice (1962, 1968), the Indianapolis 500 once (1966) and the 24 Hours of Le Mans once (1972). Surprisingly, he did not pass his driving test until he was 24 years old. He was noted for temper, but also for his wild antics at parties. He took up flying and bought a plane, which led to his untimely death in a plane crash in 1975.
7. Sir Christopher Hoy – Track Cycling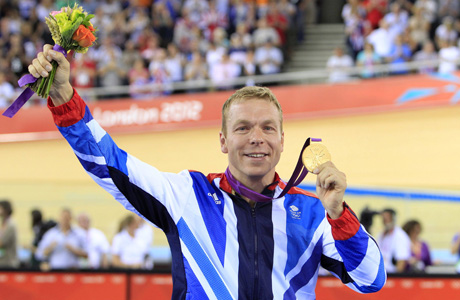 Hoy is an 11-time World Champion and six-time Olympic Champion, making him the most successful British Olympian and most successful Olympic cyclist of all time. He decided to take up cycling after seeing E.T. as a child, but he's just as passionate about vehicles with four wheels. He owns a Lotus and goes to the track to race it occasionally. He states that the rush of excitement and fear from car racing reminds him of when he first started track cycling.
8. Lennox Lewis – Boxing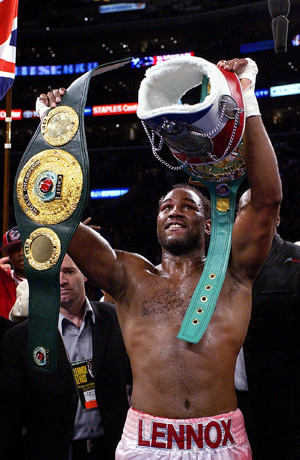 When he retired in 2004, Lewis was still the reigning Heavyweight Champion. He won his first 21 fights and only lost twice throughout his career. During his announcement of retirement, Lewis said, "It is not easy being champion. It is hard to achieve and even harder staying at the top. You have to give 110% and I've done that. I respect boxing and I respect it so much that I know it is time for the next generation to take over and become champion." Lewis now dedicates his time to charity work.
9. Fred Perry – Tennis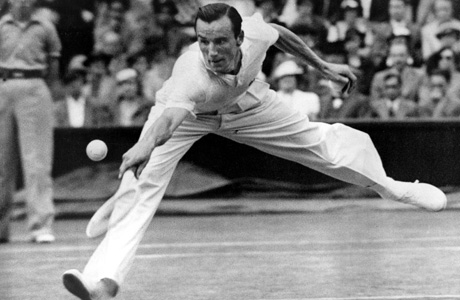 Perry won eight Grand Slams throughout his career and was the first player to win all four Grand Slam titles. On top of this, all of these wins occurred between 1933 and 1936. He also was quite the ladies' man, marrying four times and dating numerous Hollywood beauties. Perry ventured into the world of fashion, creating a clothing line that still features a line of tennis shirts. He was also a table tennis champion.
10. Paula Radcliffe – Running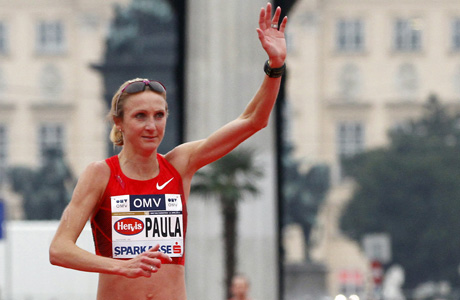 As the current world record holder for the women's marathon, Radcliffe completed it in 2:15:25 at the 2003 London Marathon. In 2005 she came in first at the IAAF World Championships Marathon. In 1994, Radcliffe broke her foot and it never properly healed. Recently receiving surgery for it, she has been out of the sport for almost a year and says that she may have to retire. She has also suffered from exercise-induced asthma for most of her life.
Who do you think is a great British athlete?
Read More
Filed Under: