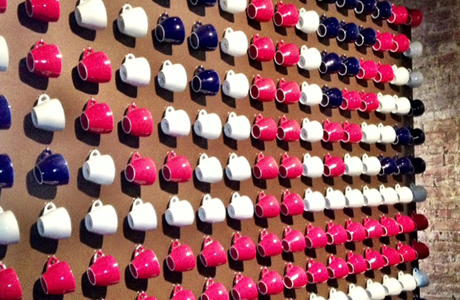 You can't walk too far in NYC without hearing a British accent. In addition to our British expat friends, here are 10 British Things About NYC:
1. Myers of Keswick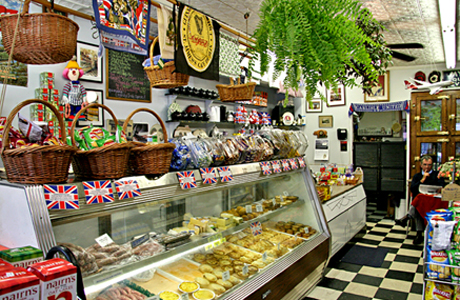 Myers, located at 634 Hudson Street between Horatio and Jane St., is the go to place for one-stop shopping where you can stock up on all your British grocery items providing fresh goods like pork pie; sweet treats like Cadbury's digestives; and, even UK dish washing soap, if you're more inclined to use Fairy's rather than an American brand. For more great finds, go here.
2. Watching Soccer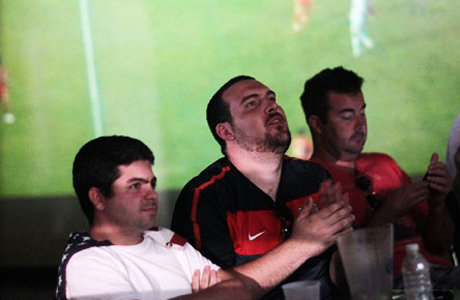 The best bars to watch English soccer at are actually Irish bars. Fancy that. Here's an exhaustive list of soccer bars but one of our favorites is Jack Dempsey's at 36 West 33rd Street. Its central location is convenient and with an 8 feet screen TV and over 12 televisions – offering the Premier League – you're sure to find your game on TV. If you want to witness some live action, check out the NY Red Bulls in Harrison, NJ at the Red Bull Arena, who have a strong British following.
3. Highlands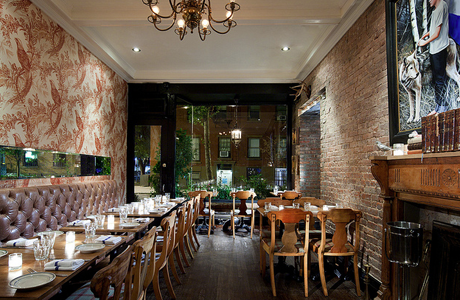 Tea and Sympathy tops almost every list of NYC British restaurants. Don't get us wrong, we're big fans but why not change it up a bit? Highlands, 150 West 10th St., is a contemporary, Scottish gastropub boasting the likes of smoked haddock chowder as an appetizer or a main dish like lamb desipie. The interiors of the restaurant have been imported, reinforcing the authenticity.
4. The London NYC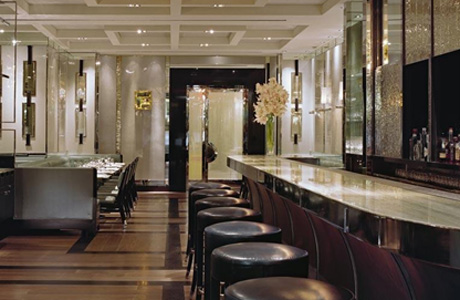 A stay at The London NYC boutique hotel, 151 West 54th St., might cost you the same as actually making a trip to the UK but it's worth a walk through and stopping for a cheeky cocktail or bite to eat at Maze by Gordon Ramsay (Kitchen Nightmares). Celebrated British designer David Collins created the interior, giving it that sophisticated London aesthetic with an effortlessly vibrant energy.
5. Afternoon Tea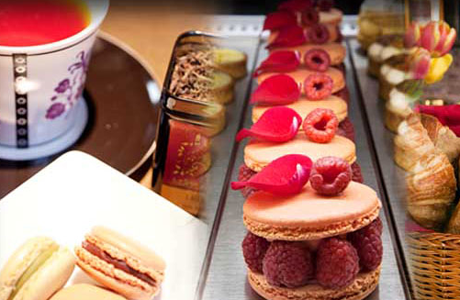 It's a bit of fun to get dressed up and head out with your pals for some light bites and a cuppa. The Bosie Tea Parlor, at 10 Morton Street, offers a nice selection for a moderate price starting at $20 which includes tea sandwiches, scones, tea cakes, macarons and a pot of tea. If you're worried about the "rules" of afternoon tea, then you can take a peek, here.
6. British Pop Up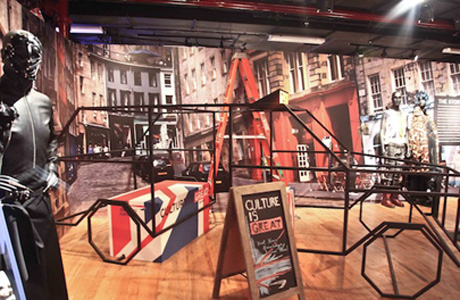 The Big British Invite, a British pop up, popped up in NYC in March, 2013. The pop up itself is gone but the information is still floating around introducing us to the likes of food, fashion, music and nightlife shaping cultural scenes in England, Scotland and Wales. You can take a look at photos and descriptions here.
5. The London Candy Co.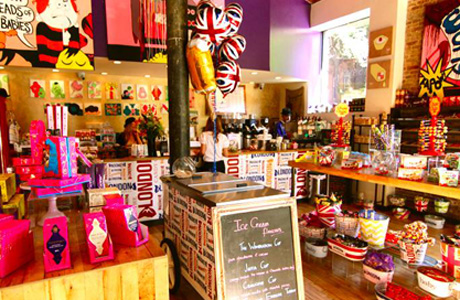 The boutique British confectioner, formerly located at 1442 Lexington Avenue (now available online), features a glass storefront offering English classics like approved by-the-Queen Cadbury's chocolates, and treats from Thornton's, Nestle's, Terry's, Mars with Rowntree's Wine Gums and boiled sweets round out the selection.
6. Asprey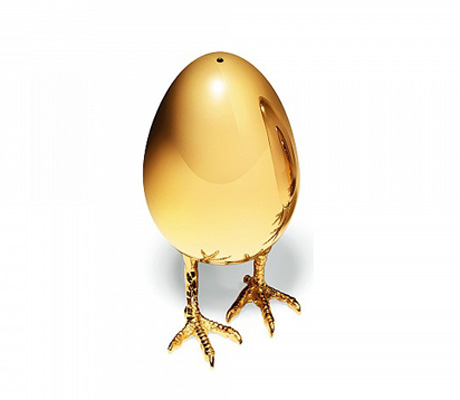 The original Asprey was established in Mitcham, Surrey in England during 1781. If you swing by the NYC store at 853 Madison Ave. you can peruse jewelry, homeware, leather goods and timepieces. If you're more keen on window shopping at Asprey then Top Shop has arrived to NYC, 478 Broadway, and has that British flair.
9. Big Apple Brits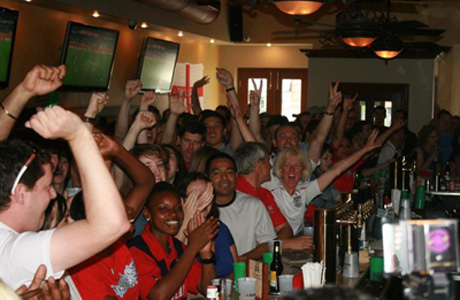 You know it's a Brit-friendly city when there is an entire organization dedicated to welcoming Brits to the big bad city. Big Apple Brits is a social networking community with a mission statement that says: "Keeping us connected." The meetup group hosts events ranging from "how-to" seminars to happy hours.
10. The Street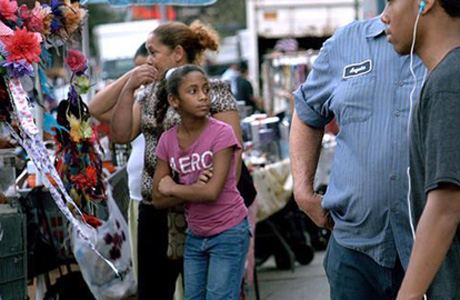 British artist James Nares examines a typical NYC street in his piece of work called The Street which is currently part of an exhibit at The Metropolitan Museum of Art. Nares felt like a loner in the UK but part of a community when arriving to NYC. For more on Nares, you can read this Q&A with Interview magazine.
What else is British about NYC?
Read More
Filed Under: