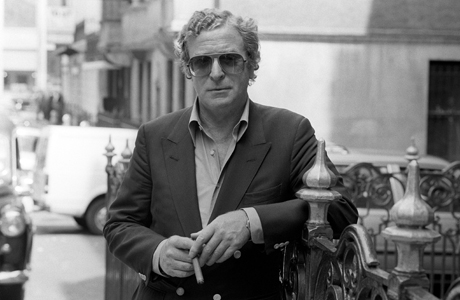 I've had the opportunity to chat to Sir Michael Caine on several occasions in the past few years so, in honor of his 80th birthday on March 14, I've revisited some old interviews.
Listening back, I've found an actor who isn't stuffy or pretentious. He's quite down-to-earth and speaks his mind. A very affable man.
As an elder statesman in the acting business he doesn't expect to learn anything nowadays from younger actors on a movie set. He says quite bluntly: "I teach."
And although he admits to having a terrible temper he never loses it on a film set. "You don't lose your temper on a movie. It's got to be fun," he says.
On politics he told me: "Politically I'm an extreme right socialist or an extreme left conservative. I believe in the capitalist system but I come from working class poor and I can't believe that you can leave people to rot, so I pay taxes quite happily to help people who are going to be left to rot but not to help layabouts."
No word on how Sir Michael will be spending his 80th birthday. His representatives say he's not doing any press in connection with the event.
For his fans he will always be truly great – a man who's created some indelible screen characters – and a body of working spanning more than five decades that's meant a great deal to many, many people.
Read More
Filed Under: