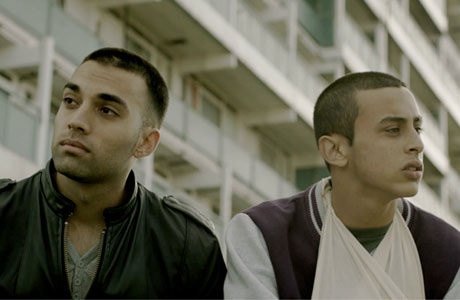 British filmmaker Sally El Hosaini's new picture My Brother the Devil — released in U.S. cinemas this month — portrays relationships on a tough London housing estate, and it couldn't be more different from Downton Abbey or other British aristocratic adventures commonly seen on screen.
Sally El Hosaini isn't opposed to British costume dramas but she's committed to her brand of realistic contemporary cinema. Her film explores the relationship between two British Arab brothers and takes a dramatic turn when it's revealed that one of the siblings is gay.
When it comes to period drama Sally El Hosaini says: "It is a fantasy and doesn't really relate to the reality of Britain, and I think there should be a space for diverse voices and other British stories to reach an audience internationally."
It's tough for a low-budget British film like My Brother the Devil to make headway in the marketplace. But it's been helped by its excellent cast, strong reviews and range of awards that have come its way.
It's definitely an intelligent, heartfelt story: it comes very much from the observations of El Hosaini who is Welsh-Egyptian, a woman who is familiar with very different cultures.
Recently I had the opportunity to sit down with her to hear how she approached making her film.
Is there a place in American cinemas for non-period British dramas?
Read More
Filed Under: