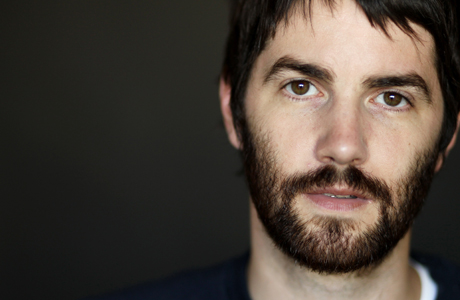 He's had major roles in films like Across the Universe, The Way Back and One Day, but high-profile A-list movie stardom has so far eluded the talented British actor Jim Sturgess.
The 34-year-old actor, who's been in New York this week promoting his new film Upside Down, says: "You really want people to come see the work that you've been doing and the films that you've been doing, and sometimes it can really help if your profile is up then that can get people to see the work."
Sturgess seems disappointed by the public's response to the recent film Cloud Atlas in which he plays multiple characters. "To me it was a real feast of cinema and people struggled to watch it as a product which was a shame when that happens," he says.
He thinks some moviegoers have become apathetic and less interested in challenging and original fare. As Sturgess puts it: "More and more people are wanting films just to kind of switch off and to let things just be given to them. So there's a format they feel comfortable with, and when a film works outside of that format sometimes people struggle with that idea."
Sturgess's new picture is a sci-fi romantic drama in which he stars opposite Kirsten Dunst. Dunst's character lives in a futuristic "Up Top" world while his character lives down below. There's an element of political allegory in this fantasy: the "Up Top" world exists at the expense of the "Down Below" world, which has oil. But basically it's a protracted love story.
Later this year Jim Sturgess is expected to start shooting The Big Shoe in which he will star opposite Kristen Stewart. The actor describes it as a film about foot fetishes and shoemaking. He hasn't yet done exhaustive research on the work of his co-star. He admits he hasn't seen any of the Twilight series films the brought Stewart to international fame.
When asked if might watch them now he says "probably not." But he did view some of her independent films and he says: "I thought she was really great."
Read More
Filed Under: