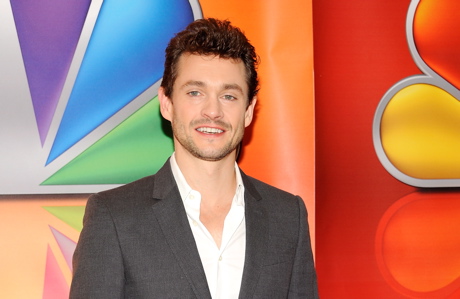 Hide the fava beans and Chianti. Hannibal Lecter is back, and he's coming to your TV screen.
Hannibal, a new crime series from NBC, begins April 4 at 10 pm. It's a prequel to The Silence of the Lambs and other films featuring novelist Thomas Harris's terrifying creation, Hannibal Lecter, the shrink-turned-serial killer with a fondness for downing his victims at mealtime.
Rising British star Hugh Dancy plays Will Graham, a bright young criminal profiler working for the FBI. His mentor is none other than Dr. Hannibal Lecter; only we viewers know the bloody path the good doctor will eventually travel.
Danish actor Mads Mikkelsen (Casino Royale) plays this pre-Lambs version of Lecter, the role for which Welshman Anthony Hopkins won an Oscar for best actor.
After releasing short teasers for the series, created by Bryan Fuller (Heroes and Pushing Daisies), NBC has just debuted a longer trailer. Take a look:
http://www.youtube.com/watch?v=OWg4d6LRHVU
Given the current trial in New York City of a policeman charged with planning to capture, cook and consume women victims, the timing of the new NBC series might prove controversial.
—————————- 
Do you plan to watch Hannibal?
—————————- 
Read More
Filed Under: