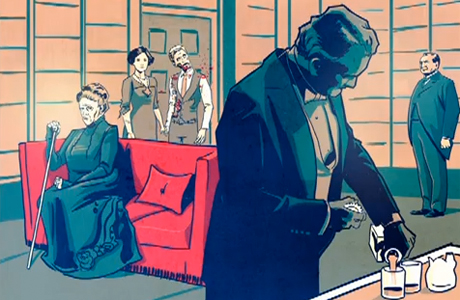 To quote Chris Hardwick, "This is AMAZEBALLS." Our friends over at the Nerdist have alerted us to this brilliant Walking Dead-inspired Downton Abbey parody, in which some of our dearly departed Abbey-ites return from the dead. If you watched Season 3 of Downton, you know that the show had a body count almost as high as AMC's popular zombie thriller. (Well, not really. But it sure seemed that way, didn't it?) Writer Rob Kutner conjured up this morbid instant classic, with some illustrations from Kody Chamberlain and vocal work from folks including Thomas Lennon. Brian Stack, who voices the Dowager Countess among many other characters, deserves to beat Dame Maggie Smith for the Emmy this year.
And if you STILL haven't watched the Season 3 finale of Downton, SPOILERS:
What did you think? Want a live-action version?
Read More
Filed Under: