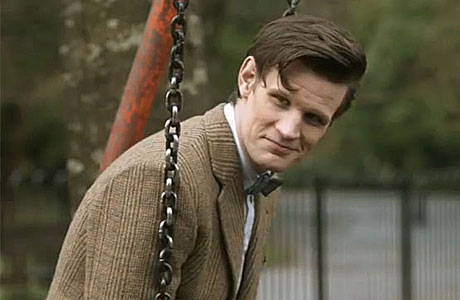 It's OK, we get it. It's a Monday morning and you spent the weekend, I dunno, kayaking down the Swiss Alps or something and even though you're a massive Doctor Who fan, you simply didn't know that a new thing was uploaded to the internet in your absence.
Do not panic, no one is here to judge you or mock. We are all friends here.
All you need to know to catch up is that there's this delightful little moment here, in which the Doctor has a brief encounter with a little girl. We all know the Doctor is good with kids (there's a shared mentality, y'see), and this moment is no exception.
So, here we go…
Doctor Who premieres Saturday, March 30, 8:00pm ET as part of Supernatural Saturday, on BBCAMERICA.
Read More
Filed Under: