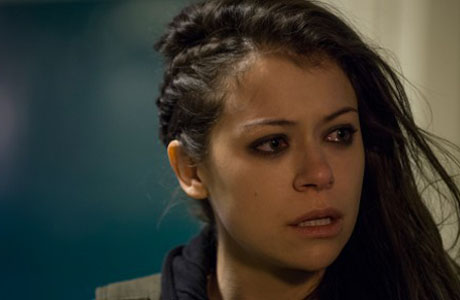 Have you ever thought to yourself, "I wish I could clone myself?" You may need to be in two places at one time, help doing errands, or, you just really like yourself and you'd be fun to pal around with. Whatever the reason, it may have crossed your mind. Well, Sarah (Tatiana Maslany), an orphan, realizes she has been cloned in the BBCA originally scripted program Orphan Black.
"We're clones. We're someone's experiment and they're killing us off!" says Sarah in the opening clip of the trailer. One of the clones adds a bit of comic relief with the deadpan follow-up, "I wanted to float that whole clone thing a lot softer." It must be difficult to deliver that kind of news.
Watch an all-new trailer for BBC America's conspiracy thriller Orphan Black, premiering March 30th at 9/8c.
What would you do if you had a clone? 
Read More
Filed Under: