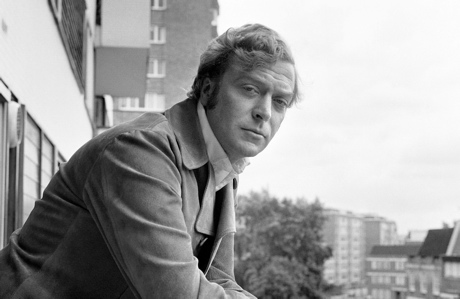 Michael Caine, who celebrates his 80th birthday today, has been telling us great stories through his screen performances for more than half a century. But, as anyone who's ever seen him on a talk show knows, the London-born actor speaks to us not just through characters such as Alfie or Harry Palmer but also through his own, now widely familiar, public persona. In interviews, books and even Twitter, the great actor is also a great raconteur, whether he's telling stories about himself, other famous people or making observations about the times in which we live.
So we thought it would be fitting to look at some of Caine's own words about his life so far and the 80 years that have passed since he was born Maurice Micklewhite in South London.
On his name, which he chose while talking to his agent in a phone booth:
"I just looked through the trees, at the Odeon Leicester Square, it just said 'Caine Mutiny.' So, I just said: 'Caine.' If I'd gone to the Leicester Square theatre, I'd have been called Michael A Hundred and One Dalmatians!"
On making bad movies, specifically Jaws: The Revenge:
"I have never seen it, but by all accounts it is terrible. However, I have seen the house that it built, and it is terrific."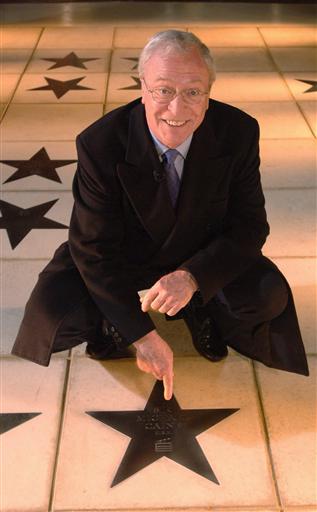 On himself:
"I'm the original bourgeois nightmare – a Cockney with intelligence and a million dollars."
"A lot of my best parts I've been the second choice for, so you never get too egotistical about anything."
"A journalist asked me recently during a tour for Harry Brown, which character was most like me – Alfie, Harry Palmer or Jack Carter. I said, 'I have never played anyone remotely like me.' He couldn't understand that. 'Those are all people that I know,' I said, 'not people that I am.'"
"I have this line, which I've always wanted to get in, which is a sort of philosophy of life; whenever I've played a gangster picture, which is quite often, I've asked the director if I can put it in, and they've always said no… There's this big tough guy, and this young kid who admires him. And he says to him, 'I'd really like to be like you, every one is afraid of you and everyone admires you. What's it like to be a real tough guy like you?" He says, 'Well, son, it's very simple.' He says, 'You just give them the old one, three.' So the kid says, 'What about two?' And he says, 'You get that.' And that's life. You can give people one, and you give people three, but you've always got to take number two. And that's my philosophy of life. With anything I do I know what's going to happen, I know that even if I get the first punch in, before I get the last one in, I know I'm going to have to take one, and you do."
I refuse to take myself too seriously. I learnt that from Roger Moore many years ago. He said, "Cheer up, you'd better have a good time because this is not a rehearsal." This is life – this is the show.
On acting advice:
"My most useful acting tip came from my pal John Wayne. Talk low, talk slow, and don't say too much."
"I never give advice to younger actors. Because when I was their age, I used to ask actors older than me for advice, and the only advice I got was 'Just give up.'"
On being knighted:
"Caine has said that during his knighthood ceremony in 2000, the Queen said to him: 'I have a feeling you've been doing what you do for a very long time.'"
"And I said, 'Yes, I have, ma'am.' I felt like saying, 'And so have you, haven't you?' But I thought the knighthood would be taken away immediately. I'd only had it about a minute."
On being a star vs. being an actor:
"The difference between a movie star and a movie actor is this: a movie star will say, 'How can I change the script to suit me?' and a movie actor will say: 'How can I change me to suit the script?'"
On Hollywood:
"Hollywood is a cross between a health farm, a recreation center and an insane asylum. It's a company town, and I happen to like the company!"
On being British:
"I think what is British about me is my feelings and awareness of others and their situations. English people are always known to be well mannered and cold but we are not cold – we don't interfere in your situation. If we are heartbroken, we don't scream in your face with tears – we go home and cry on our own."
On something Michael Caine says he didn't say:
Caine is known the world over for the phrase, 'Not many people know that.' He even used it as a title for one of his books. But he credits another famous British actor for coining the phrase and pinning it on him – you'll find out who at about 50 seconds into the following video clip of an interview Caine gave to the BBC's Michael Parkinson:
Read More
Filed Under: