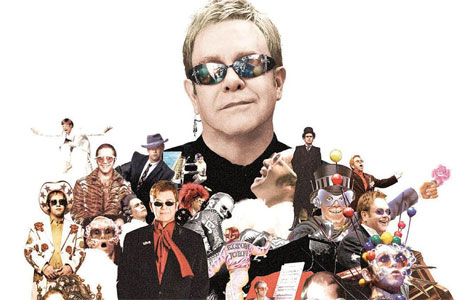 Last February, we ran a blog post about the suitability of the handsome Justin Timberlake playing frumpy diamond Sir Elton John in Rocket Man, a biopic that is being produced by Sir Elton's partner David Furnish, from a script by Lee Hall (who worked with Sir Elton on the Billy Elliott musical).
It all seemed so fanciful an idea, and such an obvious vanity project, that no one seriously thought it would get off the ground. I mean it has 'made for daytime TV' written all over it, right?
Wrong! It seems we've underestimated Sir Elton's ambition with the piece. It's not going to be a realistic re-telling of the formation of the fantastical pop star Elton John from plain old Reg Dwight. And there's no certainty that Justin is going to take the lead role either. What does seem to have happened, according to Empire magazine, is that a director has been found who can give life to a magical, hyper-stimulated, made-up version of events from Sir Elton's life, and that man is Michael Gracey.
If you're unfamiliar with his work, you may have seen his TV commercials: he did the Evian ad with the rollerskating babies. And if the plot of the movie is as whackadoodle as it sounds, chances are they'll be back for another spin.
Steve Hamilton Shaw, SEO of Rocket Films has already promised that "it will be as unique as Elton's life, told in a non-linear and hyper-visual manner that will transport people through the many intense experiences, some wonderful, some not, that helped define Elton as an artist, musician and man."
So, if we don't have to worry about whether handsome actors can play insecure suburban pianists with Cinderella complexes, and if it's all going to be a bit "whoah! When did he have a hippo playing the oboe with Los Lobos?" is anyone else starting to warm to the idea? I mean, we already know the soundtrack is going to be amazing, and if the visuals match it, it might just be the best mirror-kissing vanity project since Madonna's book Sex.
Read More
Filed Under: