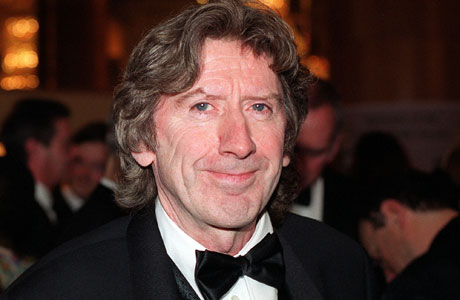 The sad news has just emerged that James Herbert, the best-selling British horror novelist, has died at his Sussex home, aged 69.
His most famous books included The Rats, The Dark and The Fog, all boasting dust jackets with fairly clear warning of the horrors within.
And being a hit horror writer in the '70s and '80s meant his work was quickly snapped up by directors such as John Carpenter. There was a horror boom, partly fuelled by the arrival of home video players, and they needed good stories. And when I say good stories, I mean really very horrible ones indeed.
As a writer, John's success was fairly meteoric. Taking a break from working in advertising, he wrote The Rats in 10 months during 1974 (he was 28 at the time), and sent it to six publishers. Three did not reply, two rejected it, and one published it, selling out its first print run of 100,000 copies in three weeks.
All told, he wrote 23 novels – including The Survivor, Fluke, The Magic Cottage, Haunted and Creed.that were translated into 34 different languages, and sold over 54 million books.
In 2010, he was appointed an OBE by the Queen, AND made Grand Master of Horror by the World of Horror Convention.
His editor at Macmillan, Jeremy Treventhan, gave a perfect career summery in tribute, saying: "Jim Herbert was one of the keystone authors in a genre that had its heyday in the 1970s and 1980s. It's a true testament to his writing and his enduring creativity that his books continued to be huge bestsellers right up until his death. He has the rare distinction that his novels were considered classics of the genre within his lifetime. His death marks the passing of one of the giants of popular fiction in the 20th century."
But, if there is a silver lining to be found, at least we'll all sleep a little easier now.
Read More
Filed Under: