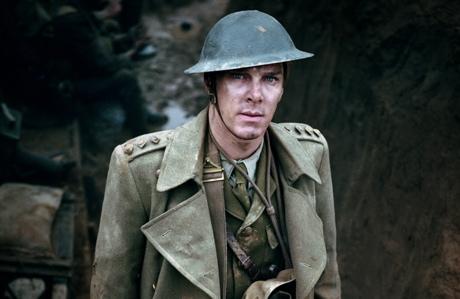 It's official: Benedict Cumberbatch is the best actor of the last year. That's not my view, that's the view of the Broadcasting Press Guild Awards, who held their annual ceremony yesterday. And they are nominated and voted on by TV journalists: some of the finest minds available to humankind.
Benedict won the best actor gong for his part as the well-to-do First World War veteran Christopher Tietjens in the BBC and HBO's adaptation of Ford Maddox Ford's Parade's End novels. And he wasn't the only member of that production to walk off with something shiny to put on a shelf.
His co-star Rebecca Hall won best actress, Sir Tom Stoppard took home the writer's award for his script adaptation, and the whole thing won best drama series. Which you would probably expect, given that it had the best script and the best actors in it.
And there was good news for Twenty Twelve, the BBC's pre-Olympic comedy show, starring Hugh Bonneville. It won in the entertainment/comedy category, and received special praise for its "uncanny ability to predict real-life events."
The full awards list is as follows:
Best Single Drama: The Hollow Crown: Richard II
Best Drama Series: Parade's End
Best Single Documentary: Exposure: The Other Side of Jimmy Savile
Best Documentary Series: Inside Claridge's
Best Entertainment/Comedy: Twenty Twelve
Best Factual Entertainment: The Great British Bake Off
Best Multichannel Programme: Dynamo: Magician Impossible
Best Actor: Benedict Cumberbatch
Best Actress: Rebecca Hall
Breakthrough Award: Adam Hills
Writer's Award: Sir Tom Stoppard
Radio Broadcaster of the Year: Charlotte Green
Radio Programme of the Year: Soul Music
Innovation Award: BBC Olympics 2012
Harvey Lee Award for Outstanding Contribution to Broadcasting: John Humphrys
Read More
Filed Under: