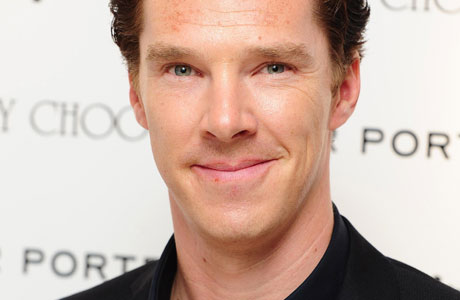 Most of the time, Twitter is a wonderful tool for social interaction. Not only can like minds find one another and interact, all the way across the globe, but celebrities, politicians and organisations can reveal a surprisingly human face behind the immaculate sheen of PR.
The downside, particularly for those celebs that aren't interested in letting daylight in on their private lives, is that they don't even have to be involved with Twitter to be on Twitter. And if you're the hottest lead actor in one of the most successful TV shows in the world, that can be a worry.
Benedict Cumberbatch recently discovered that his every move was being discussed on Twitter, after one of his neighbors began keeping a record of where he was, and what he was doing, while at home.
He explained to Mandrake (via the Telegraph):
"I would say that it was the strangest fan experience that I've ever had. I had someone live tweeting my movements while I was in my own house.
"It was such a strange and a direct thing to see these tweets saying what I was doing as I was doing them. I found it really worrying, and, yes, of course, very hard to deal with."
So what to do? Go door to door? Bring in the law? Better still, use your cunning…
"I worked out after a while who it was who was doing it so, when it came to it, I didn't actually call in the police, but I was prepared to do so.
"I'm not going to say any more about it. The person concerned knows now what I felt about it. I just found it very hard to come to terms with the idea that an individual could look into my house like this, and talk about me online, and think it is a perfectly okay thing to do."
And it's not his first brush with social media. Back in October last year, Benedict was at pains to point out that Twitter is not for him, telling Sherlock fans at the Cheltenham Literature Festival:
"I think if I did you'd very soon be disappointed because it really is a skill – it's a skill I genuinely don't have.
"Just listen to how much I talk…tweeting is about being pithy. I think tweeting would take so many hours of editing I'd be lost for doing my job."
And, as if to prove that point, I should explain that we had to edit his answer down for reasons of space and brevity.
EDIT: Radio Times has just put up this clip of Benedict singing, taken from Neil Gaiman's radio play Neverwhere, which will be on BBC Radio 4 from March 16.
Read More
Filed Under: